Welcome to another edition of Super Savings Saturday!
This week was a fun time shopping. I scoured the outlets for bargains and found cute clothes/shoes—both of which I've been needing. I also found some treats that were perfect for an at-home date night (we snacked on peanuts, pizza, & soda while watching Season 3 of Ray Donovan On Demand. SO much fun!), and struck gold with a huge sale on berries.
Gap Outlet:
They were having a 70% off clearance event which was awesome. I found a teal sweatshirt marked down to $3.99 and black wedge sandals marked down to $9.99.
Banana Republic Outlet:
Since this store is located right next to Gap, I try to always stop into both when I make a trip to the outlets. BR wasn't having quite as many mark downs, but I did find black and white pony hair flats for only $10.99. They had a slight scuff on the bottom—which no one will see anyway—and were a final sale purchase.
Because my feet are narrow, I have a hard time finding anything that actually fits, so it was a nice surprise. I am saving the flats for fall and wearing the wedges now.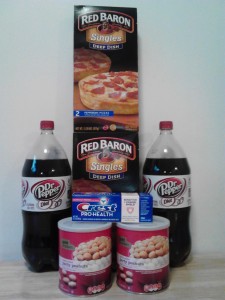 Target:
2 Red Barron pizza, on sale $2.50 each. I used a $1.50 Target mobile coupon stacked with a $1.00 manufacturer's coupon. Total: $1.25 each!
2 Diet Dr. Pepper 2-liters, regular price $1.89 each. I used a $1.00/2 manufacturer's coupon stacked with 50% off cartwheel. Total: $0.44 each!
CVS:
2 containers of party peanuts, on sale $2.99 each. I used a $2.00/2 CVS coupon and $3.00 ECBs. Total: $0.49 each!
Rite Aid:
Crest sensitive toothpaste, on sale $3.00. I used a $0.50 manufacturer's coupon and $2.50 Plenti Points. Total: Free, plus another $2.50 in points.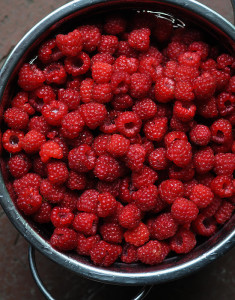 Local produce store:
8 pints of raspberries, on sale $0.99. Total: $7.92. (I froze most and used the rest for some very tasty muffins.
Did you find a good deal? Share/link in the comments.