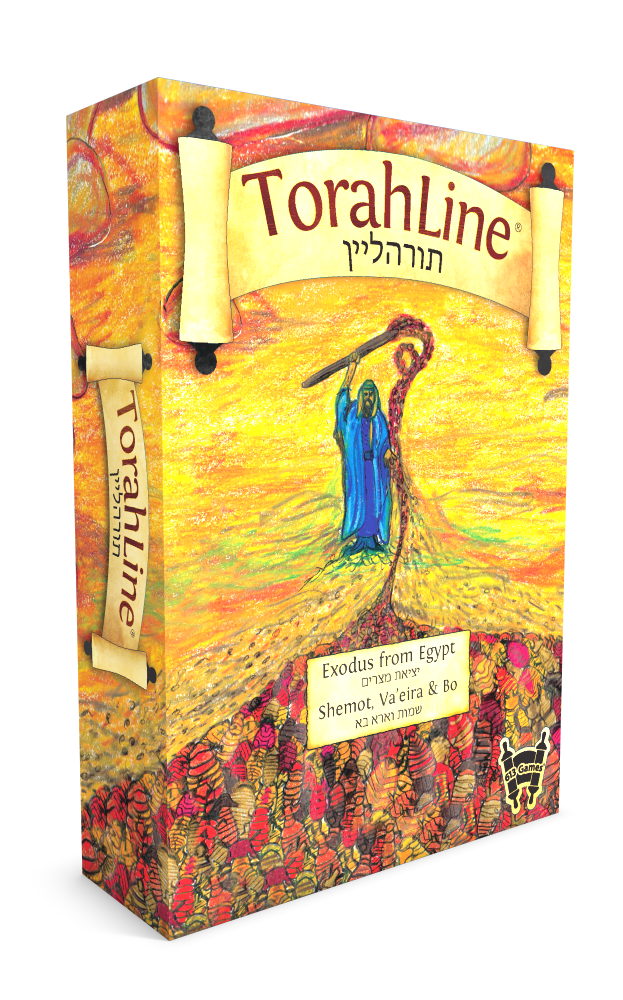 Back by popular demand, I am so excited to host another giveaway for 613 Games, the makers of TorahLine!
Last Passover, everyone was buzzing about Exodus from Egypt, a family game that depicts the story of Exodus through colorful flash cards. It was so successful that a new and improved version has been created. The 2nd edition of Exodus from Egypt includes these great features:
100 event cards (written in English and Hebrew)
6 Overview Cards
54 Tokens
Color Rulebook in English
Covers the Torah portions Shemot, Va'eira, and Bo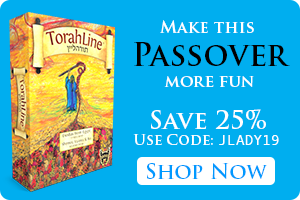 With a total playing time of approximately 15 minutes, it's a quick, easy, and interactive way to teach Torah to children. Anywhere from 2-6 players—or teams of players—can play, and it's designed for ages 8 and up.
The game will start out simply by reading verses and putting them in order. As you master the narrative, the advanced rules make it possible to increase the difficulty per player to learn the Torah portion, chapter, and verse number for each event. The game has 10 different rule variations providing hours of fun. (This prevents boredom and makes the game extra valuable.)
My family played it at our Seder in 2018 and it was wonderful! The kids were happy and occupied as I rushed around doing last minute prep and cooking. Having an activity for them is so helpful for moms and it also sparked some interesting discussions about Moses and the Plagues.
613 Games has generously offered to give away one game AND they're providing a coupon for my readers. Enter code JLADY19 at checkout and you'll receive a 25% discount. Orders over $25 will receive free shipping.
The TorahLine Passover Game Giveaway will be open thru April 11, 2019. Good luck to everyone!