I'm so excited about the upcoming double holiday weekend. Not only will it be Memorial Day, we'll also be celebrating Shavuot! (How cool is that?)
The only slight issue I'm having is planning the menu. Usually, my Memorial Day menu is heavy on BBQ chicken, but Shavuot is celebrated with dairy dishes. What's a Jewish Lady to do? Compromise, of course!
For me, the best part of any meal are the side dishes (I don't know if I'm weird, but it's true.) So around here, we'll be eliminating the meat and swapping in salmon, served with corn on the cob, potato salad, sliced watermelon, and best of all, chocolate covered cheesecake!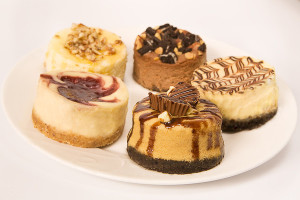 Shavuot wouldn't be a party without ice cream or cheesecake, right? Last year, we had an ice cream feast, but I'm seriously craving cheesecake now. Everytime I make this recipe, I think about my aunt who always ordered it whenever it was on a menu. She and I are not close, but we do agree on dessert.
In addition to the food, there will be tons of Diet Coke, purchased on sale at Shaw's, 5/$10—something I try to stock up on every Memorial Day.
I'm hoping for a relaxed weekend, full of good food, good weather, good company, and time to watch the annual PBS concert. I say it every year, yet it rarely happens. I don't know if I'm jinxed or what, but most holidays, something goes wrong. 3 years ago, Memorial Day was destoryed when the water heater broke and emergency repairs were needed. On 4th of July, the washing machine went out. Murphy's Law, I guess?
Anyway, while we're celebrating we should also be mindful of what these holidays truly stand for: the brave men and women who gave their lives in defense of freedom and the everlasting gift that is the Torah.
I hope each of you has a wonderful holiday weekend and I'd love to know how you're planning to celebrate.