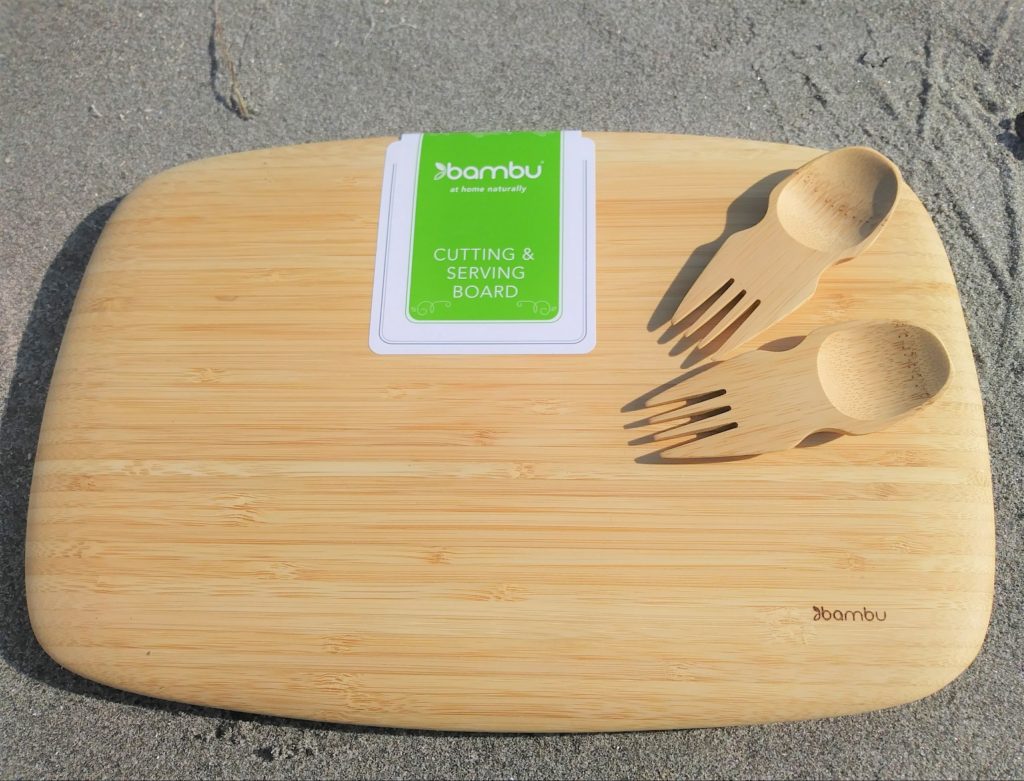 Memorial Day Weekend is the unofficial start of Summer. The sun is shining, the temperature is rising and everyone wants to be outside.
We are celebrating with a beach vacation this year, and I am so excited. (We arrived on Thursday and will stay until Monday night.) Squishing my toes in the sand, smelling the salty air and eating alfresco is such a joy!
Some of our meals, of course, will be eaten in restaurants, but I also like to have picnics. The cooler is packed with only water—no more soda—and healthy food. One category I'm happy to leave off the list is a huge amount of disposable products. Don't ask me why, but we go through so many plastic utensils and paper towels when traveling.
Swapping single-use for reusable doesn't have to be a pain. There are high quality natural alternatives that are plant based like Bambu.
Made from eco-friendly bamboo that's certified organic and renewable, they offer a full range of home goods and dinnerware (some of it is even compostable). Each item is FDA-approved, food safe, chemical and pesticide free, has no bleach, dye or glue, yet is still sturdy and attractive.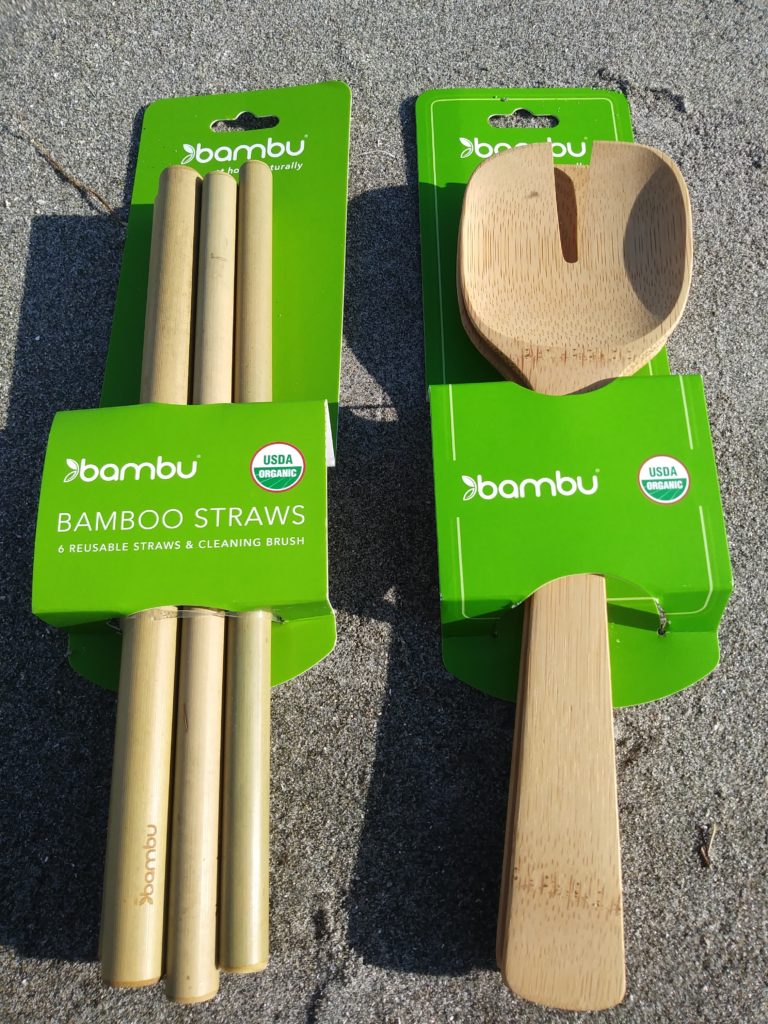 With many places looking to reduce—or even outright ban—plastic straws, it's worth looking for something less toxic. I have tried stainless steel straws before, and while they're ok, I wasn't overly impressed. Bambu straws, however, are really cool and can last for a long time, with proper use (a cleaning brush is part of the set). According to my mother-in-law, who is a stroke survivor, the jumbo size is perfect for fingers that have trouble gripping.
The cutting boards, which double as serving trays, are fantastic for sandwiches and I really liked the large serving spoons for salads. The kids went crazy over the sporks—probably because they're mini—and used them to scoop up fresh berries. The travel utensils come with a pouch—very handy. (They call it Grubware; I call it awesome.)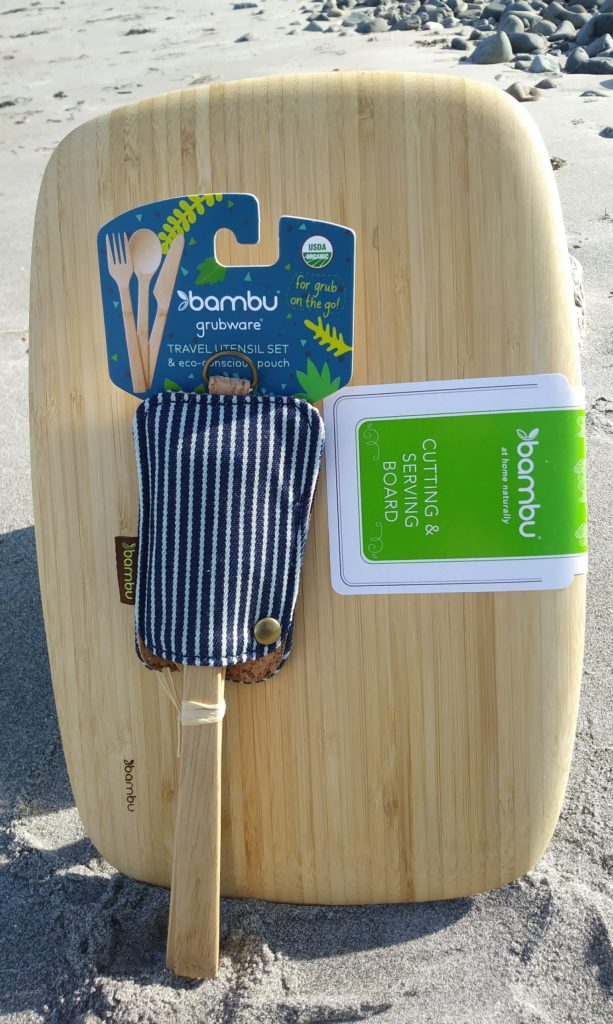 The only downside to bamboo is that it requires a bit more care. It can't go in the dishwasher, can't be in the microwave, and shouldn't be soaked overnight in water. It was, however, very quick to soap and rinse, so long as I didn't let it sit.
The cost for Bambu home goods is very reasonable—most are under $20.00 each. I recommend purchasing the finishing oil because it nourishes the bamboo and makes it last longer.
By cutting down on disposables, we can protect the planet, ensuring that beach vacations will be an option for future generations, too. And that is something we should all support.
Connect with Bambu through their website where you'll find more information, tons of customers reviews, and the entire product line available for sale.

Disclosure: I received these items for review. Thanks to Bambu for being so generous. I truly enjoyed everything I sampled!