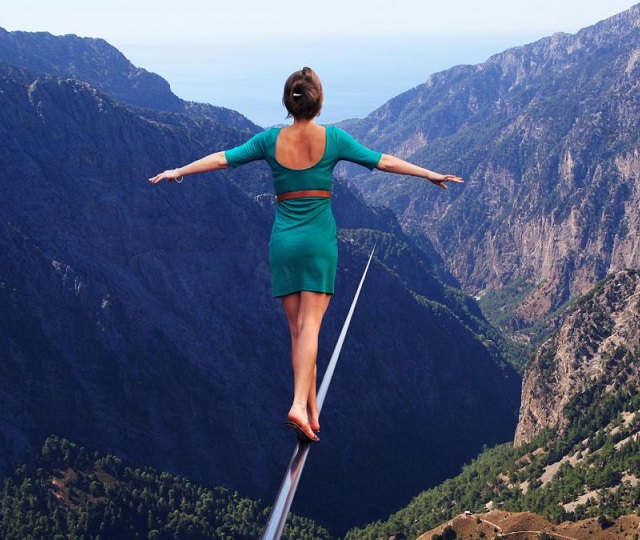 Wife, mother, daughter, sister, friend, worker, volunteer—the number of roles women have to play is endless, and it leaves many of us frantic, confused, and unhappy. The following guest post offers an excellent perspective on finding balance.
Sometimes I look around and wonder how we women do it all. Every one of us has so many different hats to wear just to function in our world today. We women are at a crossroad. No longer simply housewives, no longer feminists, no longer arm candy, we are morphing into something bigger, better and more of everything. Not being a trained sociologist or anthropologist, I cannot give an accurate account of this evolutionary process, but I'm positive that I'm caught up in this feminine lifecycle, which I call "The Balancing Act."
While society still imposes a certain role for us to play, it is really up to each of us to find those things that we need to bring happiness, accomplishment and love into our lives. Traditionally, women were always looking outward to find their place; consumed with wanting to do what our husbands and family members expected, or face rejection and even abandonment. Women, generally, want to please, even if it means switching from a baseball hat, to a beret, to a beanie and then to a fedora—a hat for every role. We juggle balls until our heads spin! We do anything to help, anything to make the lives of those around us better. But, what about our own ball? Where is it? Can we catch it? How sad and curious that women, as a whole, with the exceptions of those pioneers who had the courage to resist the stereotypical cycle, have consumed these overwhelming, stress causing, hat switching roles!
I can't help but look to the fairytales where ladies are rescued by a man and restored to the safety of an environment where they will be sheltered from pain of the heart and expectations of others. It would be interesting to see if Cinderella and her Prince (which she only knew for a three-hour period), or Snow White, who lay in a coffin coming to life after a kiss from the Prince, really lived happily ever after! Did they switch hats as swiftly as we have come to do? How many balls did they keep afloat? Did they really have any form of responsibility?
As young girls, we are taught that we will be saved and put on a pedestal by a handsome man who finds us, and who not only rebels against his family to have us, but shelters us from the pressures that have put us in a locked box.
Unfortunately, life is not a fairy tale and from my experience, it's up to us, not a Prince, to rescue ourselves.
Perhaps, the new way is to finally include ourselves and our own needs. When we catch the ball with our name symbolically written on it, we take care of ourselves, not just others. It may seem like a silly analogy, but it is really profound. Women, now, have to take a turn. We are born with the emotional and physical attributes that make us females, but without protecting ourselves from becoming invisible and without purpose, we shorten our time to live. The changes within must begin now. It is time for women to pay attention to our own needs and desires; learn to juggle our own ball, our own lives.
Yes, life is "The Balancing Act," and we must be part of the equation. Write your name and desire on one of these symbolic balls that you are juggling. When your turn comes up, you will instinctively know. But guess what? It's really up to you to take your turn, because it's certain no one else will do it for you.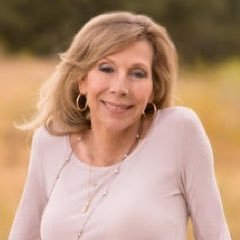 Stacey Dorenfeld is living a life that she loves, due to the people and experiences that she has been blessed with. Throughout her life, Stacey has been involved with a variety of Jewish organizations, including serving on the executive board of two synagogues, volunteering with various Jewish outreach programs, including Chabad's Friendship Circle, (a special needs children's program) for which she was presented an outstanding community achievement award. Stacey has routinely volunteered for the elderly, the needy, and those with special needs. Over the last several years, thanks to the encouragement of some amazing women, Stacey has become involved with the Jewish Women's Renaissance Project (JWRP) and is now leading trips for other women going to Israel. She blogs regularly at Stacey Inside Out.