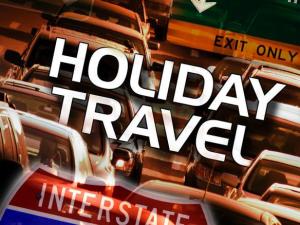 A Taste of Thanksgiving continues, and today is all about travel!
Did you know AAA projects that 46.3 million people will travel at least 50 miles from home during the Thanksgiving weekend? If you're anything like me, that statistic is frightening! I prefer to skip holiday travel altogether, but if that's not an option, these 8 holiday travel tips will make the process a whole lot easier.
1. Avoid Peaks
The two days prior to Thanksgiving and the two days after are the peak travel days. Avoid these if at all possible! The lines are insane, the traffic is insane, and you too may end up feeling totally nuts when traveling during peaks.
2. Pay Attention to Weather
Nothing can delay or even derail a trip like unexpected weather. As we saw last week in Buffalo, freak storms can and do occur—often without warning. Keep an eye on the forecast. If you're planning to drive, you may have to leave earlier or later than expected. If you're flying, check the flight status before you head to the airport! Most airlines have up-to-date info on their websites and social media. I also like to sign up for email alerts.
3. Stock Up
Every good traveler knows that it's best to be prepared. Bring non-perishable snacks and water. Drivers should keep an emergency kit and winter gear in the trunk. Always start with a full tanks of gas. Check all fluids and the battery. (A note on batteries: If you live in a cold area, make sure you have enough cold-cranking amps. A dead battery can be prevented if the right one is purchased.)
Everyone should pack an extra set of clothes, medicine, and glasses/contacts in their suitcase. If you have little ones, extra diapers are a must. My extended family is famous for being forgetful and it has caused numerous headaches. You do not want to be 3,000 miles from home without everyday necessities, especially if you're an insulin-dependent Diabetic!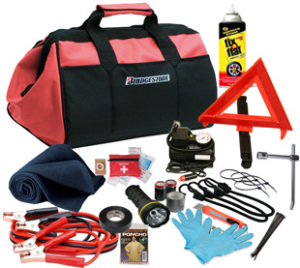 4. Be Resilient
Schedules go awry, baggage gets lost, kids act up, family members push buttons and simple misunderstandings can become full-scale war. Tensions are high during the Holidays and chaos breeds conflict; remember to breathe, plan, and try to stay calm. Use whatever safe stress reliever works for you.
5. Fully Charge Devices
As a society, we've become dependent upon our electronics. Make sure all phones/tablets/Ipods/cameras are at full power before you leave home. Consider bringing an extra battery and don't forget the charger!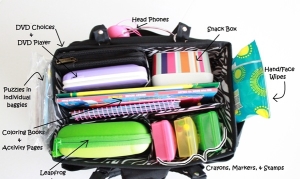 6. Bring Entertainment
I always bring a book and magazines to read, if I'm the passenger. Kids should be provided with video games, DVDs, puzzles, toys, and/or reading material if parents want to make it through the trip alive! A fun idea is to pack age appropriate "Busy Bags." Books on tape are another good alternative for the entire family.
7. Send the Gifts Ahead
If you're visiting friends or family, ask if you can mail the gifts to them ahead of your trip. This will eliminate the need for extra suitcases and possible disappointment if those bags get lost.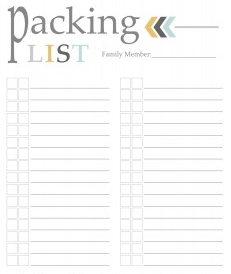 8. Have a Checklist
When you're racing out the door, having a list is crucial. I jot down travel times, items to pack, fill up the car, etc. Seeing it on paper is so much better than keeping everything in your head. Don't forget ID's, extra cash, insurance cards, and a detailed itinerary. If possible, have a separate checklist for each family member.
Will you be traveling for the holidays? Why or why not?