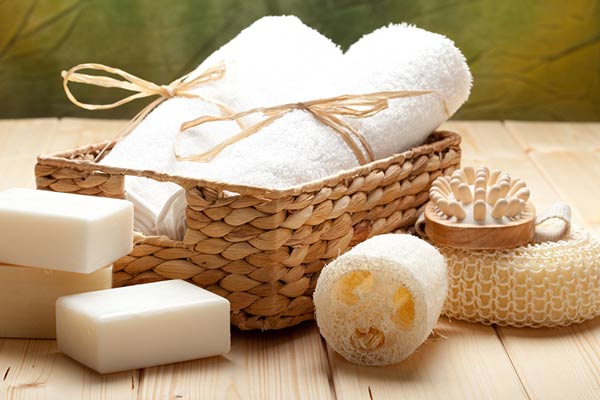 The following guest post was contributed by Amanda Kuzak. After more than a decade as a professional organizer, she has some great tips to help us enjoy our guests instead of dealing with a madhouse.
Hosting guests for the holidays is supposed to be fun, but for many, it can actually be very stressful and time consuming. With proper preparation, it doesn't have to be. By anticipating common needs and providing overlooked items, hosting can truly be a breeze. These 10 things are a must:
1. Organized Closet
Keep the spare closet clutter free with a supply of extra hangers, shelves, and a small laundry basket.
2. Bathroom Essentials
Keep a display tray or small basket stocked with travel-sized necessities like toothpaste, shampoo and conditioner. For an extra touch, include a mud mask, loofah or new body lotion for them to try.
3. Hanging Space
Add extra hooks behind the door and in the bathroom for coats, bags and towels; I love and recommend Command Hooks.
4. Tech Corner
This will probably be the most used space in the guest room. Supply a corner with extra phone chargers (include both Android and iPhone to be safe). Also, add a note with the Wi-Fi network and password, so no one is without access to their Netflix or Hulu accounts.
5. Extra Bedding
This is essential to make your guests the warmest and comfiest they can be. Try having two extra firm and two extra soft pillows on the bed so guests can choose which they'd prefer, and extra blankets in the closet or in a decorative basket in the room so they can layer if needed.
6. Add a Fan
Include a floor fan by the bed so they can be in control of adding a little extra air flow in their room or if they want it on for some white noise.
7. Bathroom Tools
In the bathroom, place a hair dryer and other hair tools for your guests to use. This will help them save space in their suitcase.
8. Wastebasket
Place a small wastebasket in the bathroom and guest room to avoid a clutter pile up on the counters and dresser.
9. Alarm Clock
While most people use the alarm on their phone nowadays, many older folks prefer to go device free. Put a small alarm clock on the nightstand for grandparents and those who like to stay on a schedule.
10. Let Them Know
Your guests will appreciate a phone call or note letting them know what you have on hand, allowing them to streamline and only pack the essentials.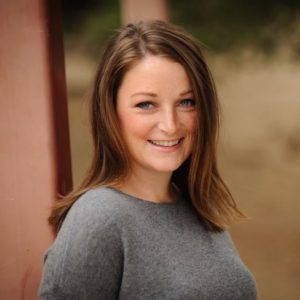 About the Author:
Amanda Kuzak is passionate about helping people lead efficient lives. Through her work as a popular blogger and professional organizer, she specializes in top-to-bottom home organizing, relocation, liquidation and estate sales. Originally from Michigan, she and her family now reside in Northern California. Connect with Amanda on Kuzak's Closet.