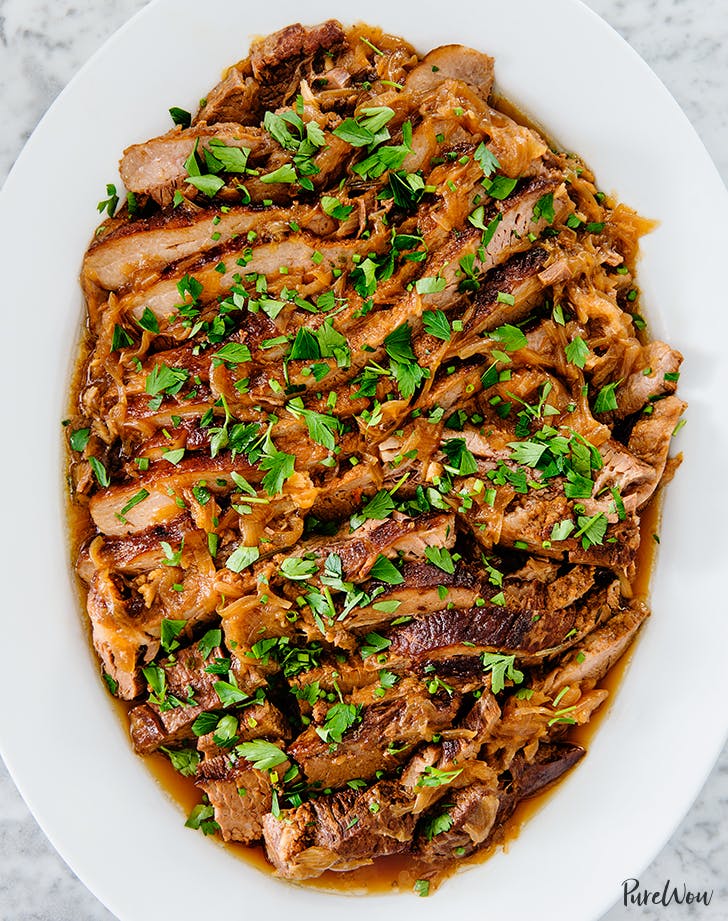 If you're craving classic Jewish food, don't turn to Yahoo for advice. In an article entitled "16 Old-School Recipes Your Jewish Grandma Used to Make" many of the recipes aren't even Jewish! (Perhaps they're aware because they do admit that, "We may not make them exactly like Bubbe did, but we think we're pretty close." I'll disagree and you'll see why.)
To state the obvious, I had a Jewish Grandmother who happened to be an amazing cook. She was born in 1916 and made most everything from scratch, the way she was taught by her mother, who immigrated from the Ukraine. Some of the foods mentioned she would've indeed recognized and enjoyed; others would never make the cut.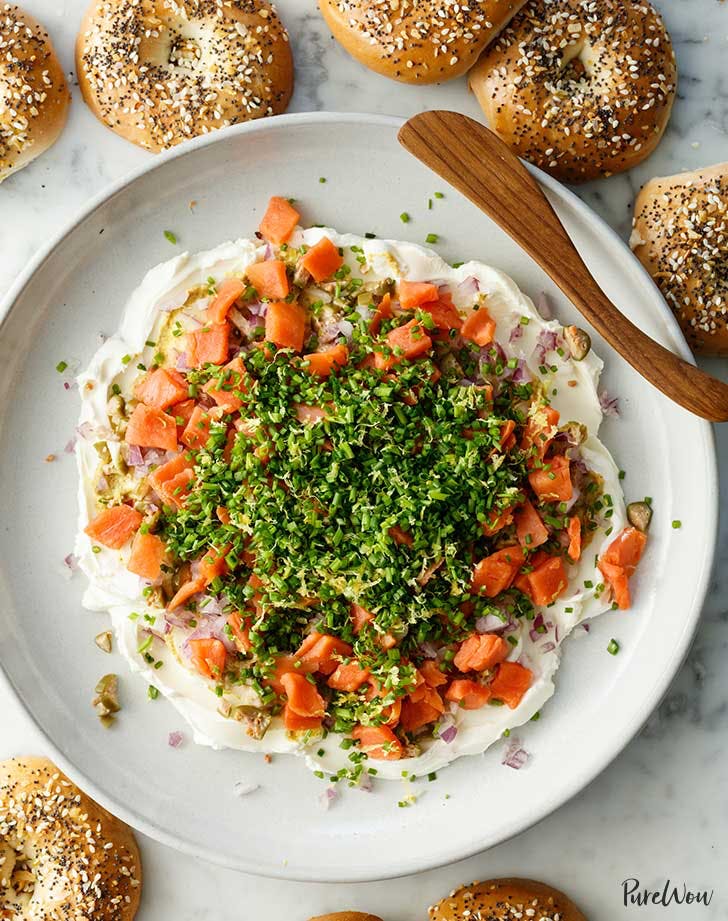 Let's look at the list first:
French Onion Brisket
Potato Latkes
Matzo Ball Soup with Chicken Meatballs
Honey Challah
Lemon and Herb Roast Chicken
Gluten-Free Rugelach with Cranberry Jam and Chocolate
Red Shakshuka with Tomato Sauce
Smoked Salmon Dip with Everything Bagel Chips
Nutella Babka
Falafel Patties
Mushroom Barley Soup
Whole Roasted Carrots
Buckwheat Cheese Blintzes
Reuben Sandwich
Coconut Macaroons
Old-Fashioned Egg Cream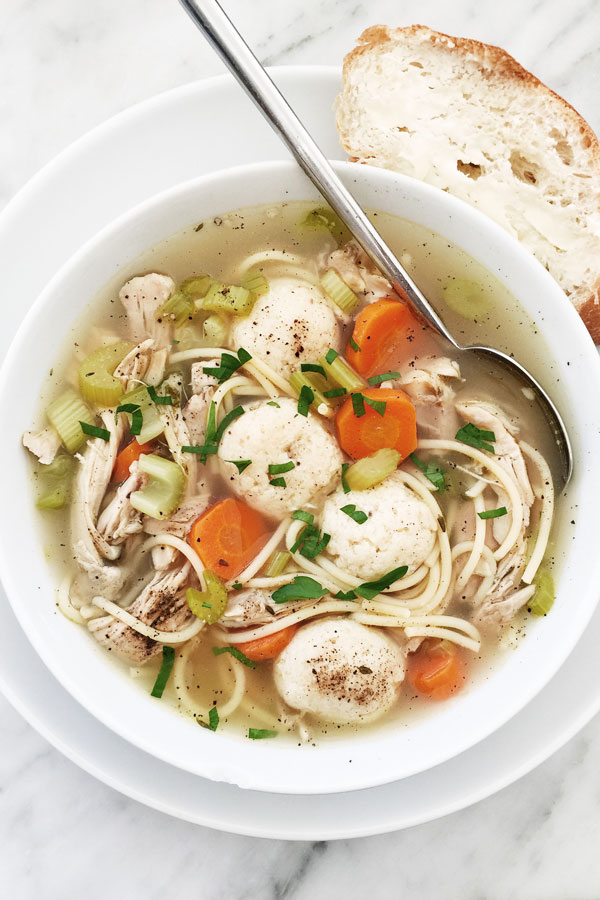 Their recipes for roast chicken, brisket, latkes, macaroons, barley soup, challah, egg creams and roasted carrots would be considered normal Jewish fare. I'd label them as good, just slightly tweaked.
Iffy recipes include:
Babka – The cake is standard, but Nutella? That's unusual.
Falafel – I've had fried chickpeas, but never green ones. Adding mint and cilantro doesn't sound too good.
Rugelach – Made from rice flour, millet and oats? Uh, no, never. Certainly it could be, but that's not classic.
Salmon dip – Chives, capers, and bagel chips? Doesn't sound traditional to me.
Blintzes – Another gluten free goodie, made with buckwheat instead of wheat flour.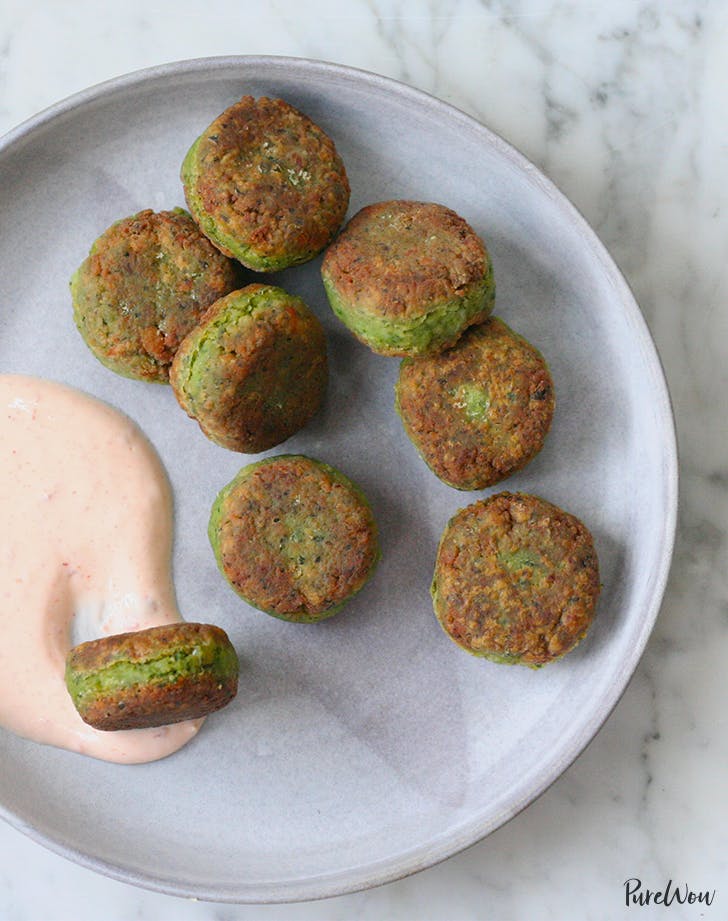 Matzo Ball Soup with Chicken Meatballs is an odd one. I don't know anyone who uses ground chicken, nor would I add noodles. It's interesting that the creator of this particular one starts off by saying "I'm not Jewish." (Hmmm.)
Shakshuka is popular in Israel and was created in Northern Africa, so unless you're Sephardic, it's unlikely your Grandmother made it at home. Most Ashkenazi food is heavy on salt, not spice.
Least on the list and the most ridiculous by far is the Reuben sandwich. Described by its creator as "crunchy and gooey," it's a mess of corned beef, swiss cheese, butter, mayo, pickles and sauerkraut, which is obviously not Kosher. I can assure you most Jewish ladies, especially a few generations back, never cooked anything like it.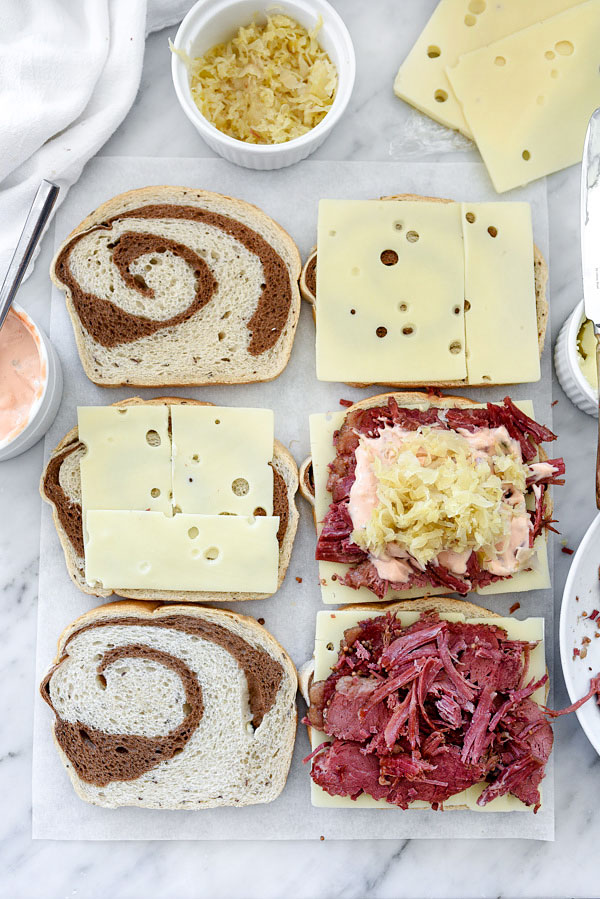 While it's fine to experiment in the kitchen and update a classic, it should be properly labeled. Someone who is truly familiar with Jewish food knows the difference.