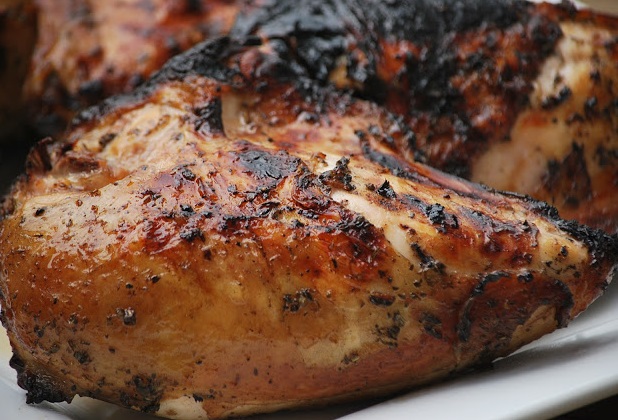 There's nothing wrong with a plain piece of chicken, steak, or fish, but it sure tastes better with some flavor added. By using a simple marinade, even the cheapest cut of meat can be transformed into something that tastes gourmet.
The quickest marinade of all is just olive oil and vinegar. I've used that many times—always with good results—when there's barely anything in the kitchen. When I'm well stocked, however, I love to try these easy combinations:
Grainy Mustard and Ale
Soy Sauce and Sesame Oil
Honey and Lime Juice
Olive Oil and Smashed Garlic
Apple Cider Vinegar and Honey
Worcestershire and Soy Sauce
Coca Cola and BBQ Sauce
Dijon Mustard and Sriracha
Olive Oil and Citrus (Lemon or Lime works best)
Soy Sauce and Italian Salad Dressing
Olive Oil and Herb (Rosemary, Thyme, Basil, etc)
Balsamic Vinegar and Whiskey
Peanut Butter and Chili Sauce
Soy Sauce and Grated Ginger
Brown Sugar and Olive Oil
BBQ Sauce and Honey
Peach Preserves and Grainy Mustard
Coconut Milk and Lime Juice
A-1 Steak Sauce and Italian Dressing
Pineapple Juice and Olive Oil
Cilantro and Lemon Juice
Ginger Ale and Mustard
Sliced Scallions and Olive Oil
Apricot Jam and Soy Sauce
Honey and Mustard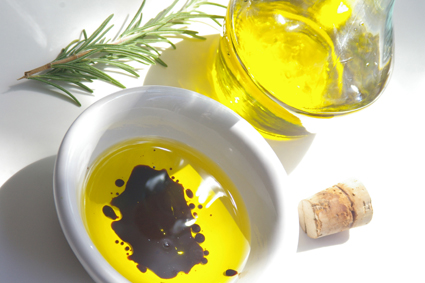 Have a tasty marinade you'd like to share? I'm all ears!