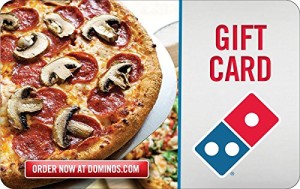 Love to eat at Domino's? You're going to enjoy this giveaway!
One winner will receive a $50.00 gift card, good for pizza, pasta, sandwiches, chicken wings, cheesy bread, and/or dessert. (Basically, you can order anything your heart desires—yum!) Personally, I always crave the Pacific Veggie.
Entries will be open until Leap Day, 2/29/16. Good luck.