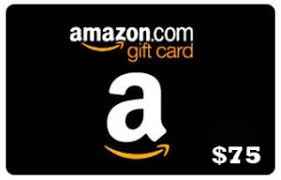 Spring is only two weeks away! After a long, cold winter, I'm so ready for warmth and sunshine. As the seasons change, it's the perfect time to shop for new clothes, new shoes, new gear, and cleaning supplies to freshen our homes. (Passover will be here before you know it…)
The $75.00 Amazon Gift Card Giveaway will be open until 4/7/19. Good luck, everybody.
If you win, what would you buy?