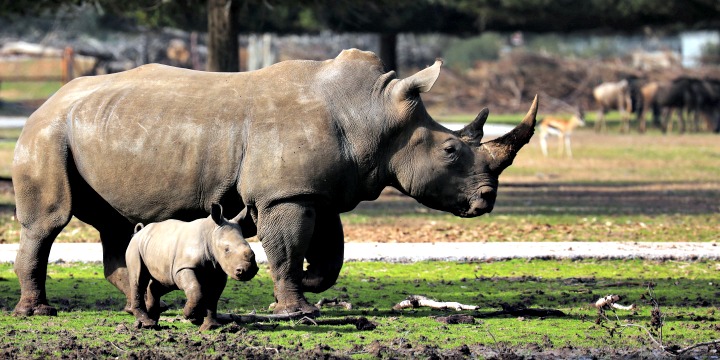 A precious baby rhino was born at Ramat Gan Safari zoo in Israel three weeks ago and is already walking. This little one is rhino #32 born at the zoo and her arrival is being celebrated around the world. Both mama and baby are doing fine, but I found it amusing that Daddy Rhino is being kept away because he's too aggressive.
No name yet and I'm curious what it will be. We do know that it will start with the letter "K" in the Swahili language (not sure why).
I would love to see these adorable creatures in person on my next trip to Israel! Rhinos are one of my favorites wild animals.