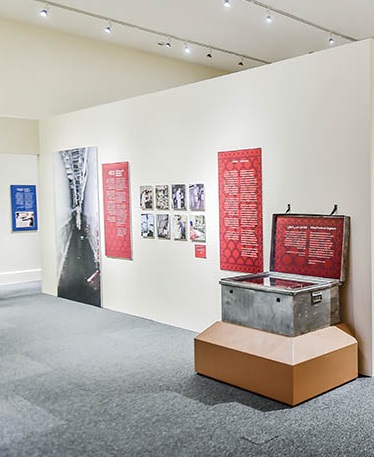 The Jewish Museum of Maryland in Baltimore has created a special display honoring Iraqi Jewish heritage, available through January 15th, 2018. Filled with meticulously restored documents and artifacts, these precious items are some of the last remnants of the once-thriving Jewish communities of Baghdad.
With over 130,000 members at its peak, it was destroyed by extreme violence and prejudice, forced deportations, and mass voluntary immigration to Israel after the modern State was created in 1948. In 2003, the last synagogue closed and only ten Jews remain in Baghdad today!
The exhibit is called "Discovery and Recovery: Preserving Iraqi Jewish Heritage," and it contains about two dozen items, including books, calendars, school and organization records, bibles, a Haggadah and fragments of a Torah.
I am so impressed that the museum made so much effort to recognize this unique community's history. Within a few short years—maybe even this year!—the final handful of Iraqi Jews will die off and could easily be forgotten otherwise.