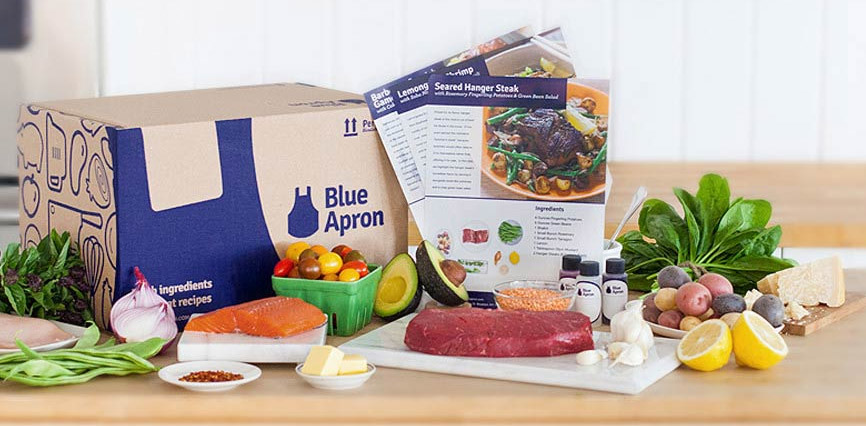 After reviewing Blue Apron's meal delivery service, the number one question readers have asked is about price, mainly wanting to know if the service is too expensive. Cost, of course, is subjective, but we can all agree that a discount makes anything seem—taste?—better!
If you've been wanting to try Blue Apron, now's the time, because you can get $30.00 off a box. That's half the normal cost, making the meals only $5.00 per person. (I can spend twice that amount on a junk food binge at the drive-thru and be hungry again thirty minutes later!)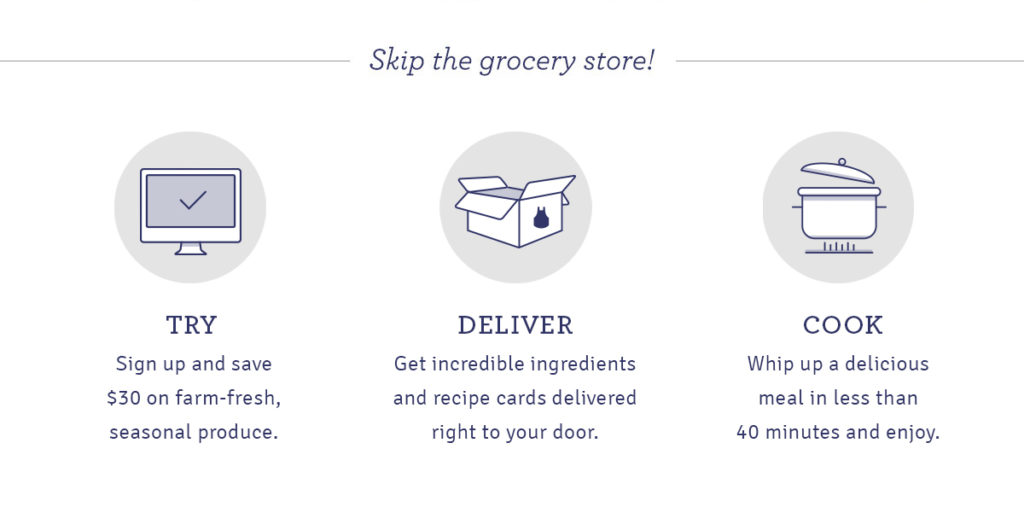 Wondering what's inside the box? You'll find step-by-step recipe cards, farm-fresh produce, meats, starches, and miscellaneous items (spices, vinegar, etc.) that are called "Knick Knacks." The ingredients are good for three meals (selected by you!) that feed 2 people. Sample recipes for the week of June 19 include:
Seared steak, fingerling potatoes, & butter lettuce salad
Cajun spiced chicken, potato salad, & red cabbage slaw
Spring vegetables, toasted pearl couscous, & halloumi cheese
Spinach and ricotta cannelloni & marinated shallot salad
Chiles Rellenos, summer squash, & Monterey jack cheese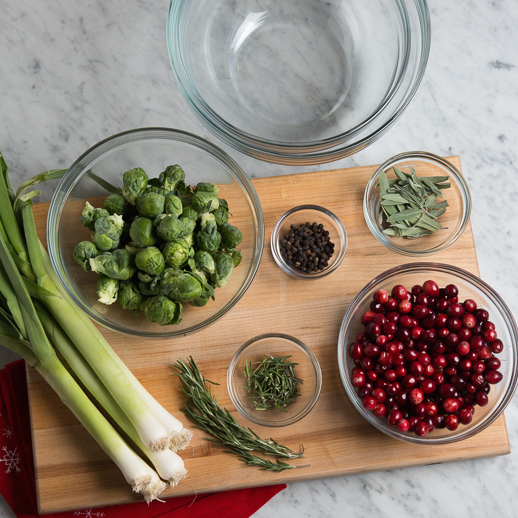 By having everything I need, grouped together and portioned, it's so easy to put a healthy meal together with very little effort. No shopping, no waste, and no wondering either.