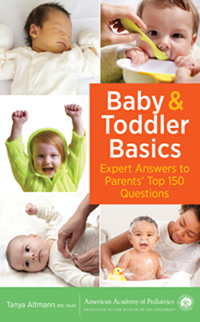 Caring for our children's health is one of the most challenging parts of motherhood, especially when they're little and we may not have experience. Dr. Tanya Altmann has recently written a book, Baby and Toddler Basics: Expert Answers to Parents' Top 150 Questions, that covers the most commonly discussed topics. (As a mom of 3 boys, she also understands what it's like to be on the "asking" side, too.)
Odds are you will find yourself obsessing over one—or all!–of these distressing issues, usually at 3:00AM on a Saturday night while on vacation (ask me how I know?):
Feeding – Is my baby/toddler getting enough nutrients? Is nursing better than bottle-feeding? Why does my baby never seem full?
Sleep – My baby/toddler won't sleep at all, wakes up often or has their days and nights mixed up.
Crying – Are they crying constantly, and if so, what's the cause? Could excessive crying be related to a serious problem?
Fevers – Are fevers always dangerous for littles ones? How high is too high? Should a fever always signal a need for a visit to the Pediatrician?
Skin Care – Rashes, Jaundice, diaper rash, and more.
Stomachache – What causes tummy trouble? Lots of good advice about Food allergies, dehydration, cramps, and vomiting.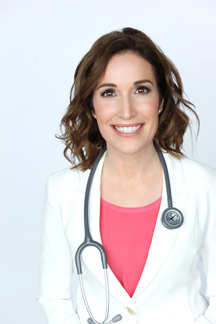 I had the opportunity to meet Dr. Tanya in person and she is such a doll! It was at an event for Tylenol in Boston, over 3 years ago. She was the featured speaker and everyone who attended really enjoyed it. (We were amazed that she could stand on her feet for hours while heavily pregnant and talk without needing any notes!)
After the talk was over, she took the time to visit with me individually and we discovered our shared love of Israel. (She actually did some medical training there.) She is a wonderful lady and a very compassionate physician that actually listens. I live on the East Coast and she's based in California, but if we lived closer together, I'd certainly want her as our family's Pediatrician.
Baby and Toddler Basics: Expert Answers to Parents' Top 150 Questions is a great pick for any mom's book shelf.