This post contains affiliate links. I will be compensated if you make a purchase after clicking them. I was compensated for this post.
Can you believe that Back to School shopping is already underway? (It seems like summer just started!) Rather than wait for the last minute, I'm trying to avoid the craziness by getting ready now.
One of the ways that I simplify clothes for the kids is by purchasing solid color, simple styles that can be worn frequently. (Odd patterns/styles/colors always end up being a waste of money.)
Gymboree is having some great sales right now.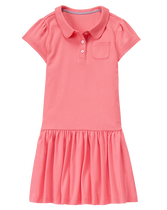 Pink Polo Dress – $18.39
100% cotton, lighter weight. The knee length and short sleeves keep it modest.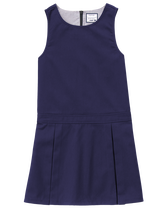 Navy Twill Dress – $22.46
Medium weight Cotton/Poly blend. It's sleeveless, but can be paired with a turtleneck underneath or a sweater.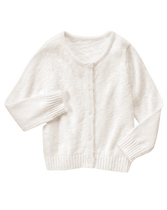 White Classic Cardigan – $11.99
Cotton/Acrylic blend sweater that would perfectly compliment either of the dresses.
There are many more items available for Boys and Girls, Newborn to age 12—some of which are up to 70% off. Shop Gymboree's Back to School Collection!