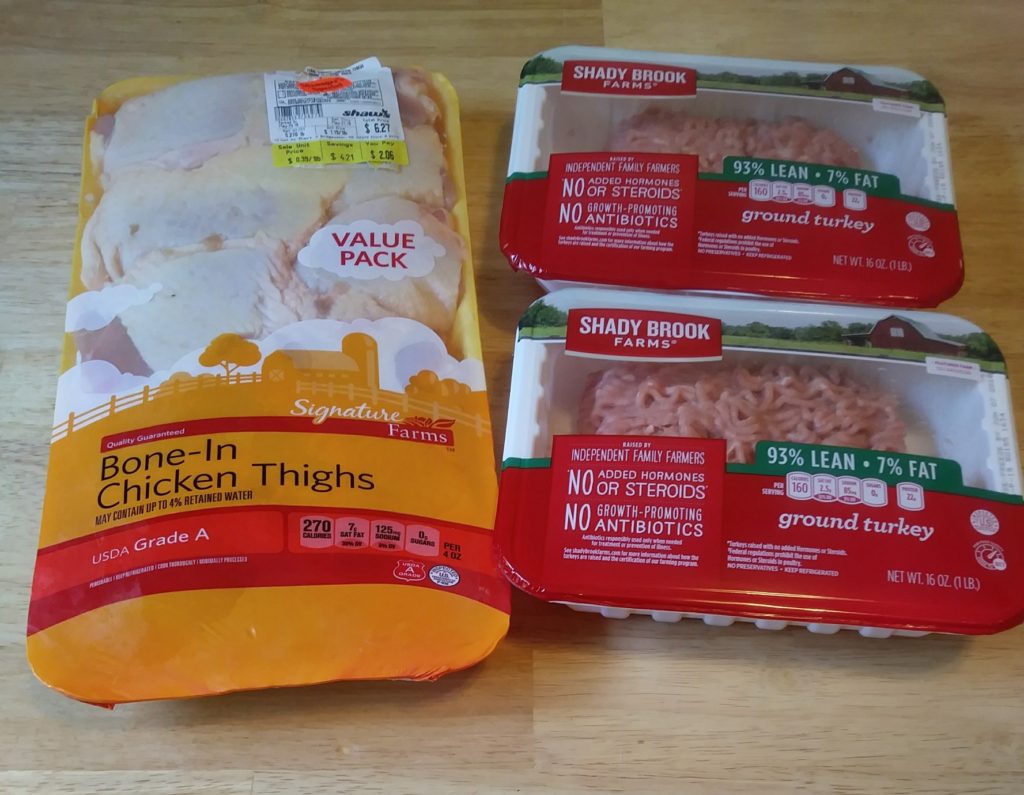 Welcome to another edition of Super Savings Saturday.
This week revolved around preparing to move—cleaning, sorting, donations, meeting with 3 realtors, landscaping, and a bunch more! (Gosh, I'm tired just writing that out. It's a never-ending process lately.) The idea is to have our place on the market within 2 weeks. While it's listed, we also have to scout for a new home and then coordinate a sale and a purchase. Not an easy task for sure, but it needs to be done.
On the shopping front, I'm not stocking up too much for obvious reasons. I did find a few deals that were too good to pass up and had one epic fail at a consignment shop.
Shaw's:
2 Shady Brook Farms ground turkey, sale price $2.49. I used 2 $1.00 manufacturer's coupons. Total: $2.98! (Made into decent-tasting burgers. I prefer beef, though.)
Signature Farms chicken thighs, clearance price $0.39/lb. I used a $1.25 MyMixx digital coupon. Total: $0.81. (I have never, ever bought a family pack of meat this cheaply. Looking for Manager's Specials, BOGO deals, and markdowns are the best ways to save.)
Rite Aid:
2 Men's Daylogic razors, sale price $5.00. Total: $10.00 plus $10.00 Plenti Points. (Because I rolled points, it cost nothing out of pocket.)
Children's Orchard:
I've had good luck buying a few things here in the past. Selling, however, was a nightmare. I filled my Pathfinder to the brim with toys, baby equipment, clothes, shoes, and books. After hauling everything inside, I was told they were short staffed and it would take 2 hours for an evaluation.
Because they're across the street from the mall, I said okay and walked around aimlessly, waiting. Upon returning, they offered me less than $30.00 for everything—not even $1.00 per item. I have no problem with a slight markup, but that's just ridiculous gouging. Needless to say, I sold nothing, had to bring all that junk back home and now will look into a yard sale. Ugh…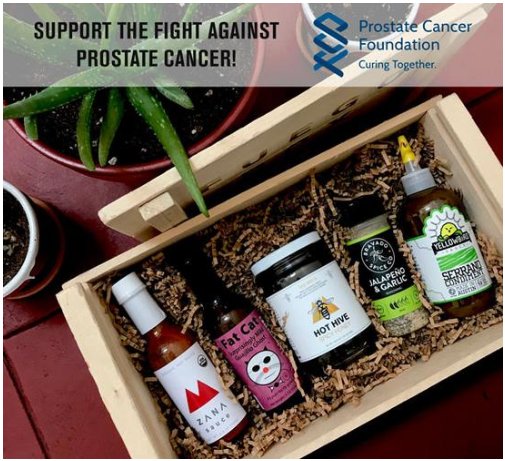 Fuego Box:
On the same day I scored at Shaw's with the meat deals, a huge box of condiments was delivered for me to review. (Even though I've been blogging for many years, I still get excited by every single package.) Talk about a nice assortment of hot sauce, sandwich spread, spicy honey, and a dry rub! The Jalapeno & Garlic is extra awesome. I would definitely recommend these products if you enjoy spicy foods. Plus, for each Chili Cause Crate sold, a donation is made to Prostate Cancer research.
Have you found any good deals lately? Feel free to share or link.