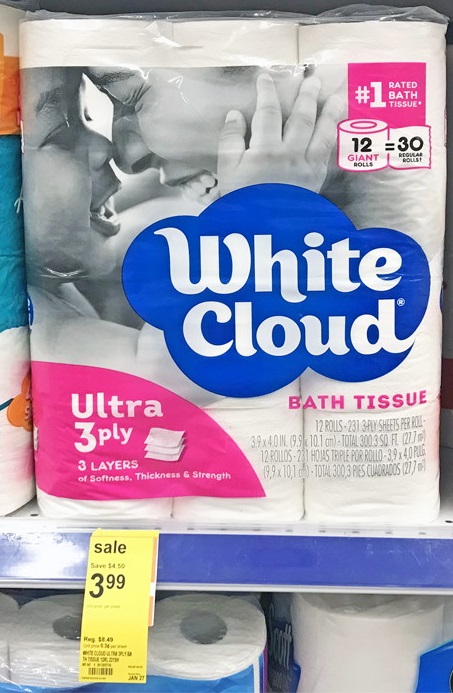 Welcome to another edition of Super Savings Saturday.
I'm making a major effort to sort through the house, top to bottom, and purge stuff we don't need. Since we'd like to move in the near future, this project is very high on my list, but so overwhelming. 1-2 hour chunks of time is about all I can stand, but even short bursts have been very constructive.
Used Book Store:
I brought in 6 bags of books. This store is pretty picky and only wanted a fraction. I received $39.49 and donated the rest to the library. While this isn't a savings for me, it will be for the next buyer and it's good to pass on the savings when we can.
Walgreens:
2 White Cloud toilet papers, sale price $3.99. I used 2 $3.00 manufacturer's coupons. Total: $1.98!
Walmart:
4 Rimmel eye shadows, details here. Total: Free!
4 oranges, regular price $0.50 each! Total: $2.00 plus a $2.00 Coupons.com rebate!
1 dozen brown eggs, regular price $1.89. Total: $1.89 plus a $1.89 Coupons.com rebate!
Local Produce Store:
4 pineapples, sale price $0.99. Total: $3.96! (Two are gone; the other two waiting.)
4 limes, sale price $0.25 each. Total: $1.00!
Honeydew melon, sale price $1.49.
Clearance pack of random veggies – 1 green pepper, 1 red onion, 2 zucchini. Total: $0.89! (Other than one rotten spot on the pepper, it was all edible.)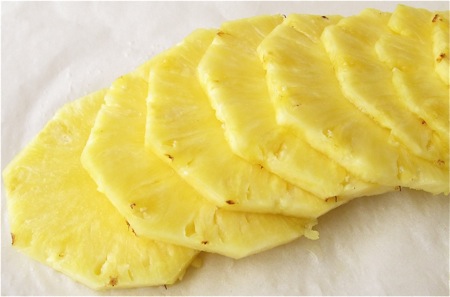 A random pineapple tip from Pinterest: Instead of cutting into chunks, try making circular slices. I'm planning to make a fruit platter for Tu B'Shevat and the pineapple will be a great addition. I find so many pretty pictures/inspiration/recipes from Pinterest!
What have you done lately to save money?