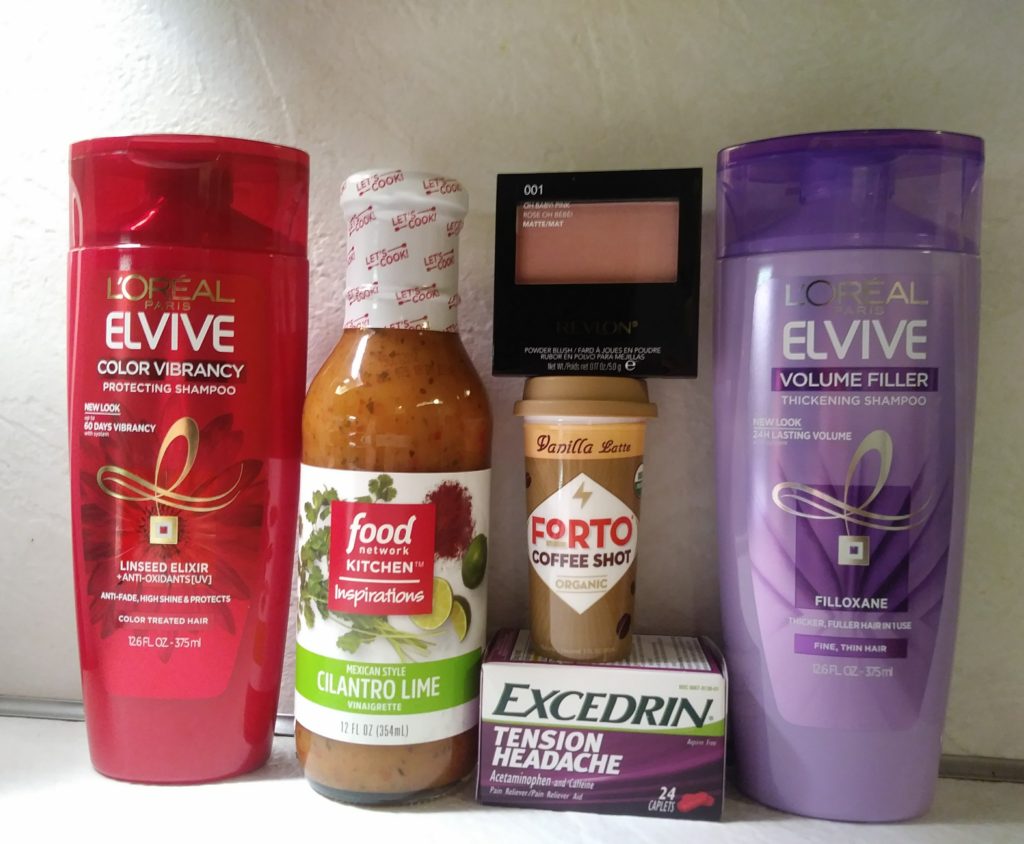 Welcome to another edition of Super Savings Saturday.
This week was freebie heaven, thank to rebates. Are you using Ibotta? If not, check it out. Because it's a mobile app with no coupons to clip and no paper rebates to mail in, it's super simple to use. Once you hit $20.00, you can cash out straight to PayPal and new users get a $10.00 bonus for signing up.
Walgreens:
I intended to pick up more cheap school supplies, but everything was gone. I probably should've gone earlier in the week. Oh well…
Walmart:
2 L'Oreal shampoos, regular price $3.97. I used a $4.00/2 manufacturer's coupon. Total: $3.97 plus $4.00 Ibotta rebate.
Excedrin Tension Headache, regular price $3.48. I used a $1.50 manufacturer's coupon. Total: $1.98 plus $2.50 Ibotta rebate.
Forto coffee shot, regular price $1.99 plus $1.99 Ibotta rebate.
Food Network Kitchen salad dressing, regular price $2.98 plus $2.98 Ibotta rebate.
Rite Aid:
2 Twizzlers, sale price $1.50. Total: $3.00 plus $3.00 Bonus Bucks. (No pictures because a little monster ate both packs while we were still shopping.)
CVS:
Revlon blush, regular price $11.99. I used a $4.00 off $12.00 store coupon combined with a $4.00 Revlon store coupon. Total: $4.00 plus $4.00 ECB's.