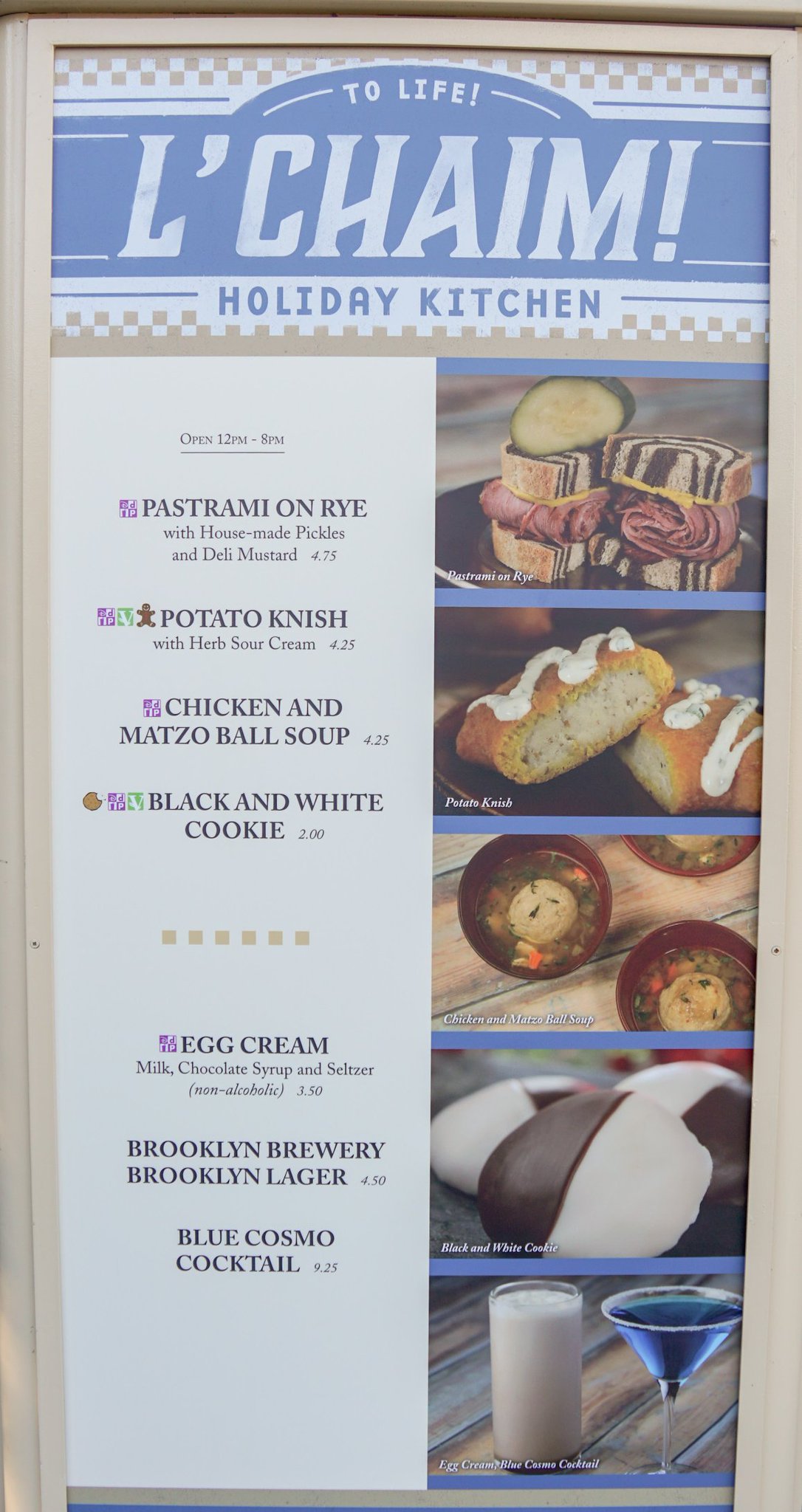 A Jewish Holiday kitchen has opened at Disney World, part of this year's Epcot International Festival of the Holidays. Called "L'Chaim," it will feature popular Jewish foods like pastrami on rye, potato knishes, chicken and matzo ball soup, and black and white cookies. The menu looks delicious to me, with reasonable prices.
While I applaud Disney for making an effort, and I am so pleased that the Jewish community is represented, there are two things that confuse me: The food is not Kosher and nothing is offered for Hanukkah, even though it's a holiday celebration.
I understand that space and cost restrictions come into play, but surely they could have latkes and jelly donuts available. As for the Kashrut issue, third-party vendors do provide kosher meals for the park, so it would be possible to have them come in and assist as well.
Like anything else, it's never perfect the first time. Hopefully, next year, if it's repeated, they can tweak the menu and make it fully Kosher so everyone, no matter how observant, can participate.
I give Disney 5 stars for effort and 3 stars for results. Even so, this is a wonderful step forward. We have to focus on the intent and not be overly critical. Is it flawless? No. Is it heartwarming and awesome? YES!