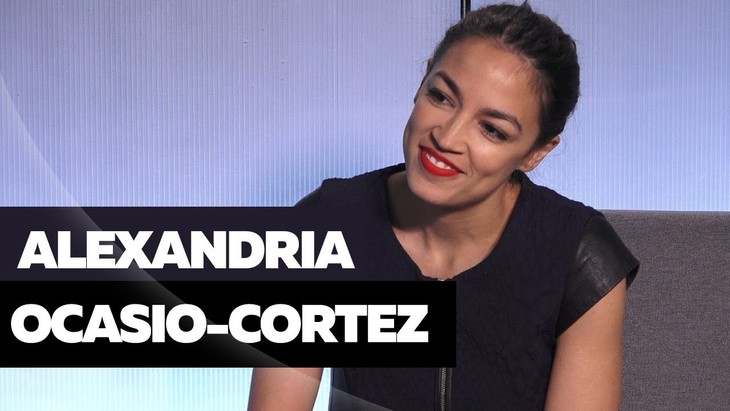 Alexandria Ocasio-Cortez, the candidate for New York's 14th Congressional District, was featured in a disastrous PBS interview that shows how truly out of touch she is, with one lame-brained comment made after another.
Ocasio-Cortez, who is a self-identified Democratic Socialist, has expressed a bizarre hodge-podge of beliefs that includes abolishing ICE, abolishing prisons, abolishing bail, abolishing the 2nd Amendment, abolishing capitalism, free college and 100% forgiveness for student loans, free healthcare for all, government-provided housing for all, and government-provided public jobs for all.
Putting her support behind scary fringe positions that are not only impossible to pay for and illogical, but also completely at odds with the Constitution, is extremely troubling and demonstrates that she's uninformed to say the least.
Couple that with her young age (28-years-old) and the fact that she has no previous experience, adds yet another dimension of insanity to her candidacy.
If that's not enough to frighten the average voter, she is also a vicious anti-Semite, who has been endorsed by Jihad-promoting Linda Sarsour, applauds BDS efforts to bankrupt Israel, and, during the PBS interview referred to the "Occupation of Palestine."
The only people who use the word "Palestine" to describe Israel are anti-Semites who want to see Israel destroyed and replaced by Arabs. There is no such country as Palestine. There is only Israel.
When pressed about her occupation comment and some unbelievable tweets that falsely claimed Israel massacres innocent civilians, Ocasio-Cortez had to admit she is no expert on the Mid-East.
It is truly frightening to imagine such an unfit, uniformed Anti-Semite representing the State of New York which has the largest Jewish population in America.
This woman shouldn't be elected to a local school board, let alone the Congress. She is not only ignorant, but also dangerous and doesn't reflect the good people of America and what our Representatives should believe.
If you know anyone in her district, please inform them before tragedy occurs. If she is elected, it will be a nightmare for democracy.