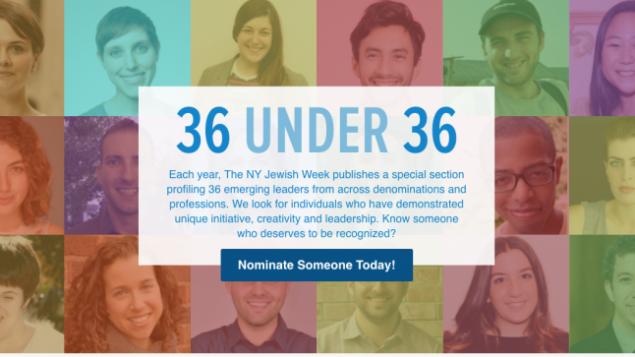 Do you know a younger gal or guy that is actively working to make the New York Jewish community a better place? Nominate them for 36 Under 36 – an annual competition that recognizes activists, educators, artists and other folks who are standouts.
The only restrictions are age (36 and under as of December 31, 2018) and location (must currently live or work in New York).
I think it's extremely important that younger folks are encouraged to be active in Judaism and Zionism. They are the future, after all, and a little well-deserved publicity can make a huge difference.