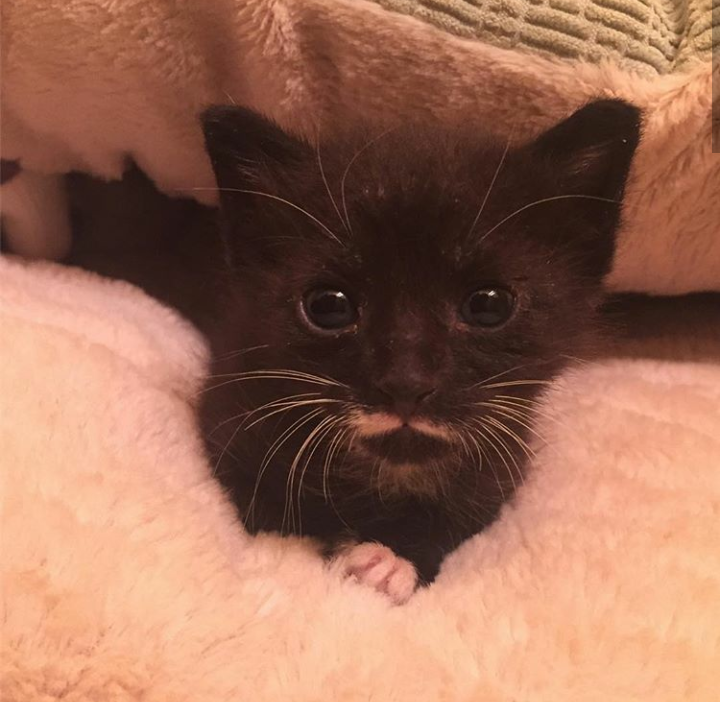 Meet Josie, a temporary addition to the family. This precious fur baby arrived nine days ago, in very rough shape. Her journey in life has been a difficult one so far—homeless, alone, and extremely ill. Someone found her behind a dumpster, and thankfully a rescue group stepped in and saved her. After initial treatment to stabilize her condition, she was available to foster and I couldn't say no.
With beautiful black coloring, white paws, and a white mustache, she is one of the prettiest little kitties I've ever seen, with a sweet personality to match. She loves to lay on my lap and be hand-fed from a bottle. (I'm waking up every 3 hours, for round-the-clock feedings, but it's ok.)
I would gladly keep her forever, but she will be moving on soon to another family. Though it rips my heart out to have to give her back, I am grateful to be a part of her world, even if it's just for a little while. Josie is an angel.
Whenever someone tells me that they want a new pet, I always encourage them to adopt, rather than shop. There are so many animals in need. Older ones or those with health issues have a much harder time finding a forever family. I have many pets and I also enjoy fostering from time to time. The love and joy that these little guys provide is truly priceless. Josie is in demand as a kitten, of course, but fostering a senior is equally rewarding.
If you're able to foster, it's so worth it!