Have you ever heard of a "Throuple?" I'm not sure if the Today show coined the term, but that's where I was introduced to it, with a segment that featured non-traditional relationships. A "Throuple" is a couple that consists of 3 people—in this case 2 girls and a guy.
Not only do these folks share a home, but all three sleep in the same bed! If that wasn't complicated enough, there are 3 children involved from a multitude of partner combinations, plus another on the way.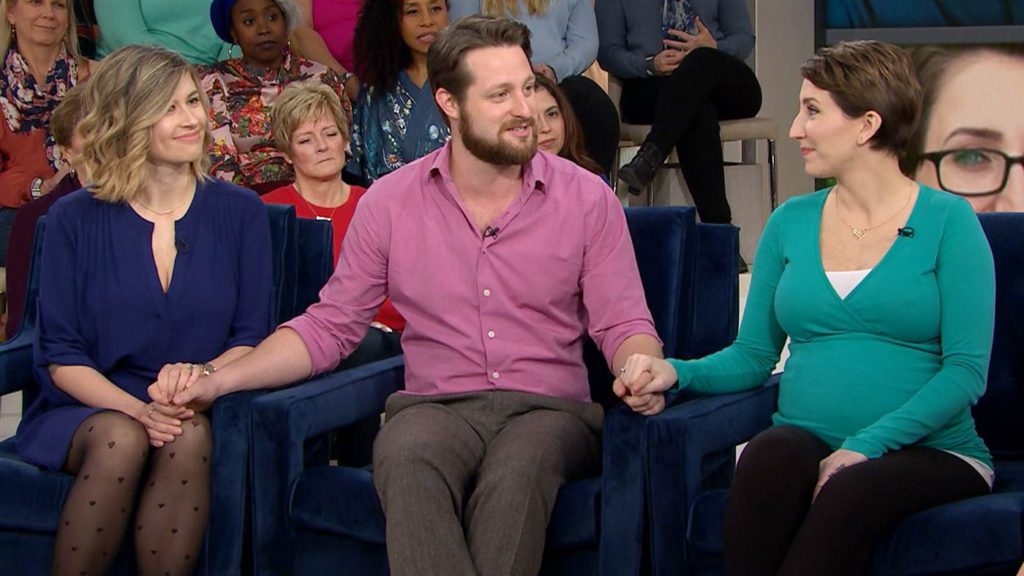 Brooke Shedd, one of the mothers, claims: "Our kids are more well-rounded, because there are three different styles of parenting that they deal with every day."
Call me provincial, but children don't need 3 parents, they need two—a mother and a father, ideally the biological ones that created them. Any time folks deviate from that plan, tragedy is far more likely to occur.
I feel strongly that we must look to Scripture as our guide. God is very clear about what relationships are healthy. When a man and a woman are married only to each other and are committed to raising the children they produce, the likelihood of family harmony isn't perfect, but it's much higher.
Living as a "throuple" with multiple partners, unmarried, all having relations indiscriminately with each other is dangerous—physically, mentally, and emotionally.
If people want to live in a group setting, that's their choice, and everyone has free will. I, however, wouldn't share my man with anyone, under any circumstances and I think it's absolutely perverse.
The man is using these women and would cheat on them in a heartbeat if the opportunity presented itself and vice versa. When the bonds of monogamy are broken, how can there be any trust or security? Where is the love, the commitment, the decency? Odds are high that the "throuple" won't go the distance.