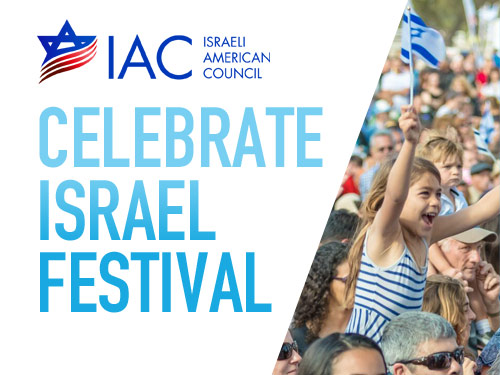 Here's a cool event that's not to be missed—the Celebrate Israel Festival!
Taking place throughout May and June in multiple cities nationwide, Celebrate Israel's mission is to unite communities by celebrating the State of Israel while educating participants through music, arts, and culture. Those of us who passionately love America and Israel and place a huge importance on strong relations between the two will love it.
Here are the locations/dates:
Scottsdale, AZ: Sunday, May 7, 2017
Los Angeles, CA: Sunday, May 7, 2017
Tenafly, NJ: Sunday, May 7, 2017
Las Vegas, NV: Sunday, May 14, 2017
Seattle, WA: Sunday, May 14, 2017
NYC: Sunday, June 4, 2017
Boston, MA: Sunday, June 11, 2017
This year's theme is Jerusalem: 50 Years of Reunification. Festival attendees will get the opportunity to "visit" various sites in Jerusalem, learn about the Old City, and travel back in time to learn about the magnificent history of the capital.
Tickets are available on the website for a nominal fee.
Special note to anyone in New England: I will be attending the Boston event and would love to meet you there. Feel free to comment or email if you're also attending.