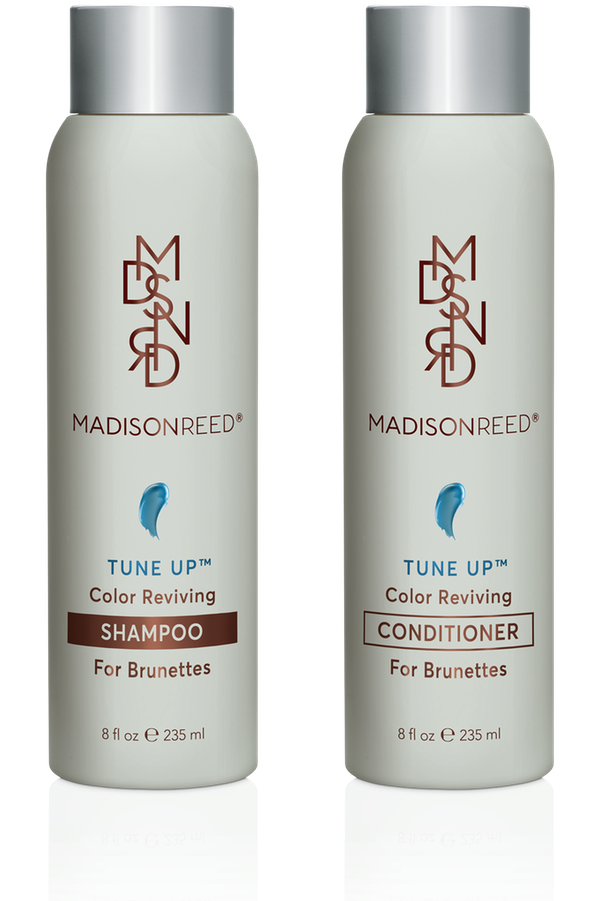 After spending an hour dyeing my hair, it's pretty annoying to see it fade and turn brassy only a week later! I want vibrant, rich, even dark hair, not a patchy, orange disaster. Since I've had really good results with Madison Reed dye, I was eager to try their Tune Up Color Reviving Shampoo + Conditioner.
Created specifically for brunettes, it has a blend of blue and green pigments that counteract the reddish tones that can turn hair brassy. Infused with argan oil, baobab oil, keratin, and ginseng root extract, the products are very gentle—important because dyed hair is more fragile—and contain no sulfates, parabens, phthalates or gluten.
According to the instructions, Tune Up Color Reviving Shampoo + Conditioner should be used every third wash. I like that a little goes a long way, ensuring that the bottles will last a while. I normally wash my hair every other day and I've been alternatating the Tune Up with some regular stuff that was already hanging around.
While I wasn't expecting a miracle, the Tune Up not only makes a noticeable difference, my hair also felt very soft and moist, too.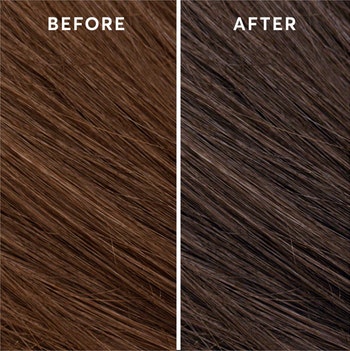 The cost for both products is $39.95, kind of high end, but since I'm only using it once a week, the cost is stretched out making it much more affordable. While not a necessity, I consider it an affordable luxury and definitely worth it to keep my hair looking good.
Shipping is free for your order when you share your email with Madison Reed.