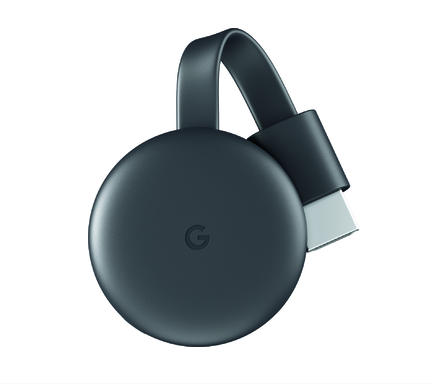 Did you know the average cable bill is $150.00 a month? That's $1,800 annually—and many subscribers only watch a fraction of what they're paying for.
Around here, we love to watch TV and movies. Years ago, when cable was the only option, we did have it, but once streaming became popular, it was no longer important.
One of the easiest—and cheapest—options for streaming is Google Chromecast. For $35.00, this little gadget allows you to watch movies, shows, live TV, listen to music, play video games, and more. It works with all the major apps like Netflix, HBO NOW, YouTube, Hulu, etc.
Setting up Chromecast is super quick and painless—just plug it into an existing HDTV with HDMI connectivity. There is also a built-in WiFi connecting Chromecast to the internet through your home's wireless network.
Another cool feature is that it's voice activated. Just say what you want to watch from compatible apps and control your TV with no hands required, as Chromecast and Google Home seamlessly work together.
Find Google Chromecast Streaming Media Player at Best Buy.
This post was sponsored by Best Buy.