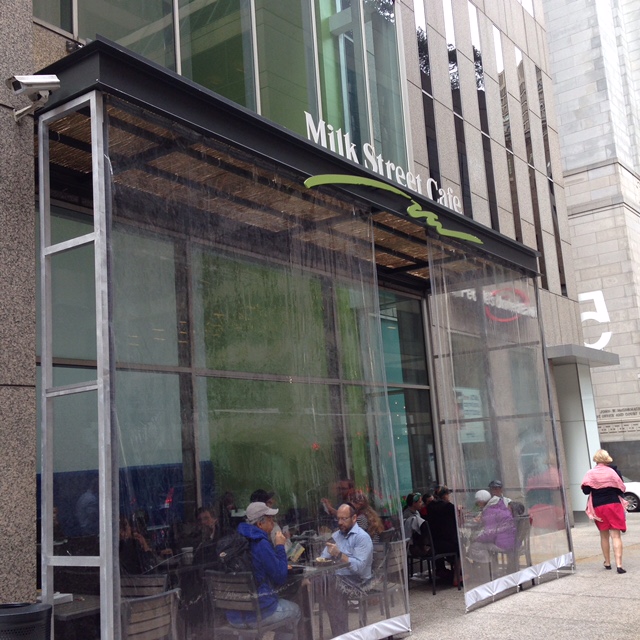 Don't have the time or ability to build your own Sukkah? Join in the fun by visiting a restaurant that does.
Yeah That's Kosher has compiled an enormous list of every location that's participating around the globe in 2017.
Obviously, areas with a large Jewish population will have more options but even in my area (Northern New England), there are two—Milk Street Café in Boston and the Arlington Hotel in Bethlehem, NH.
As you can see from the picture, it's not a luxurious or creative Sukkah, however, I am very excited that they made any effort at all since it's definitely not required.