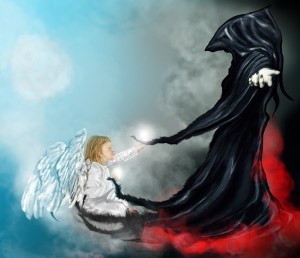 There are individuals of all Faiths who pervert religion to suit their own twisted agendas—Catholic pedophile priests, Muslims who declare "Holy" wars, Polygamists that terrorize women and children, Orthodox husbands that spitefully extort their wives for a Get (Jewish Divorce decree).
These people cloak themselves in phony righteousness, sinning with impunity. They use and abuse the word of God. They rule through fear and intimidation. They are cruel and calculating. They, most certainly, are not people of Faith. They are criminals. What they do is the worst kind of wickedness, praying on the vulnerable.
A truly religious person is humble. They seek to do good. They are compassionate and forgiving. They believe in equality and the inherent value of every single soul on this planet.
Most of all, they recognize that God, above all else, is about love. God loves us all. If we seek to truly do God's will, we will learn to love, not hate. We will choose good over evil. We will not follow False Prophets.
Don't blindly follow. Listen to your own heart and mind. If something feels wrong, it probably is…
Have you ever encountered an evil-doer claiming to be holy?