Everyone wants to live a healthy lifestyle, yet millions are overweight, inactive, and unwell. Most of us are so overscheduled, overtired, and overwhelmed, it seems impossible to find the time and energy needed for exercise. According to fitness expert Denise Locsin, staying fit as a family can help everyone get into shape. In the following guest post, she offers some great tips.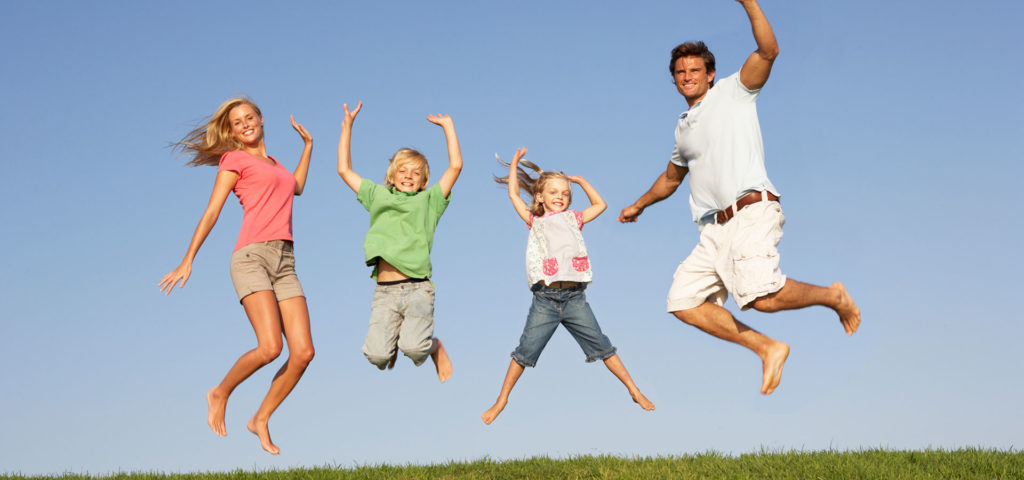 The lazy days of summer are winding down and you know what that means: the hectic schedules are just beginning. Between back-to-school shopping, picking the kids up from camp, soaking up some rays of sun at the beach, and/or squeezing in a last-minute family vacation, it's no surprise that fitness ends up on the back burner.
With 4 children, and a busy career, I struggle to find the right moment to exercise. Being a fitness coach, you would think I'd have mastered it, but my family is no different from any other. Because I know how important it is to keep the whole family active, we make it a priority.
To commit to becoming active together, it's critical to plan ahead. Having a scheduled time prevents conflict with other commitments. It's also important to take advantage of your routine. Getting in the rhythm of my children's schedule helps me decide what activities are best for that day, based on the time available.
One dispute that comes up is the amount of time my kids spend on devices. By setting a time limit (under 2 hours), it allows them to enjoy their screen time, but also gives us a chance to get fresh air as a family. Don't worry about finding hours for hikes and bike rides. Even a quick stroll through the neighborhood does the trick and is much more manageable.
To keep my family interested, I try to not overdo it. Allowing your children to choose the "Activity of the Day" makes them feel like they have more say and increases their excitement. Dreading physical activity is not the goal! Instead, the goal is to have fun and stay active. Whether it's working towards doing a charitable 5k together or simply being able to increase the family push up total, setting goals is a good way to keep your children interested and motivated.
By staying fit as a family, we strengthen not only our bodies, but also our bonds and create priceless memories.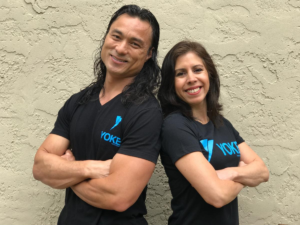 About the Author:
Denise Locsin is a fitness expert that specialize in relationship and family exercise. Along with her husband, Danny, she created the Yokebar, which has been described as the ultimate family exercise program. As a busy working mother, Denise wanted something that was high intensity, but also safe and easy to set up. Finding a system that could adapt to a variety of fitness needs and ability levels was challenging. The requirements became even broader when Danny injured himself and was forced to give up his usual exercise routine.
After much scientific research and testing, Yokebar was born. Today, Danny and Denise train people in the Yoke Training System and also are the founders of Hi5 Produce, a leading corporate produce delivery service located in the Silicon Valley.
Connect with Denise and Danny on their website.