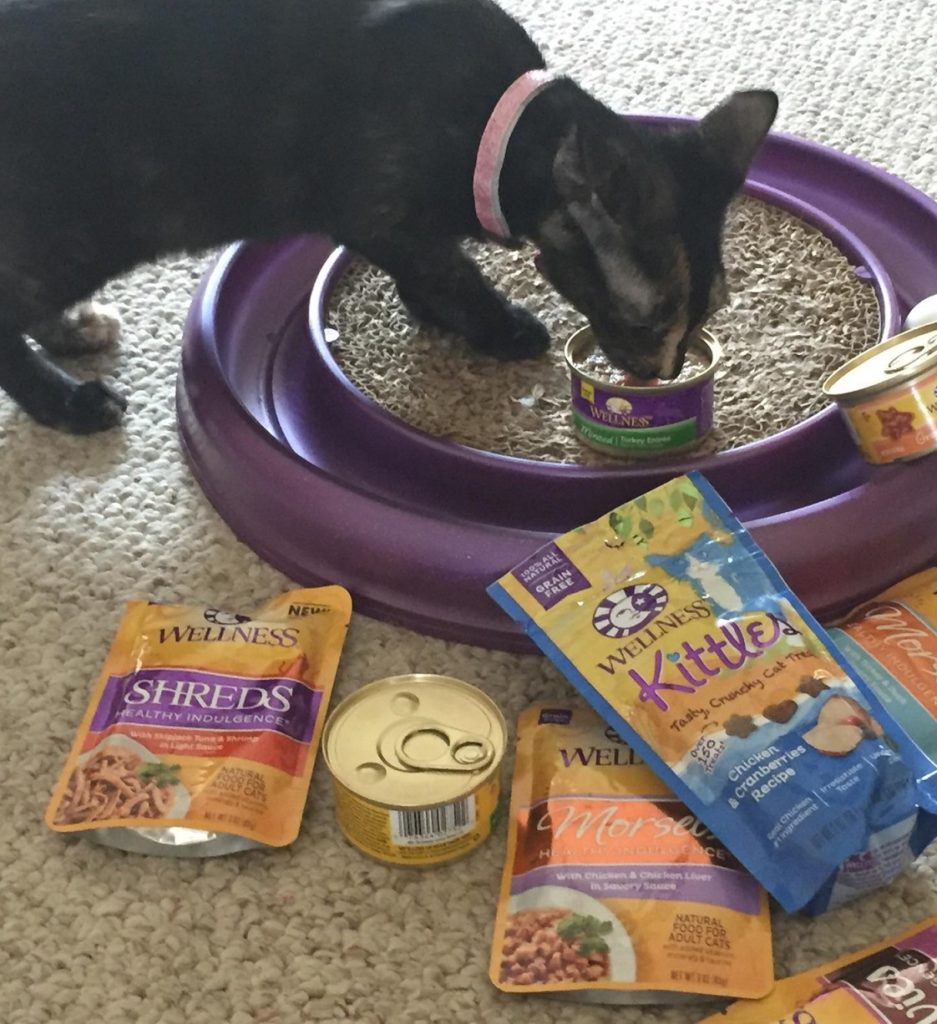 This post is sponsored by Wellness® and the BlogPaws® Pet Influencer Network™. I'm being compensated to share the availability of Wellness Complete Health and new Complete Health Grain Free Cat Food available at PetSmart, but I only share information that's relevant to readers. Neither Wellness or PetSmart is responsible for the content of this article.
You know the old saying, "You are what you eat?" It couldn't be more true. A well balanced diet is crucial for good health. Most people are fortunate enough to select their own meals, but animals aren't so lucky. Because we have to make those decisions for them, they are totally dependent on our judgment.
This is a responsibility I take very seriously. With so many different brands of pet food available, it's important to scrutinize labels and compare ingredients. When I shop for my feline friends, I look for complete sources of nutrition, something that contains actual food instead of scary stuff like fillers, by-products, artificial flavors, colors, chemicals, and/or preservatives.
Wellness, one of the leading pet brands, has reformulated their Wellness® Complete Health™ line, creating a variety of foods that give cats what they need for a lifetime of wellbeing, no matter which life stage they are at. These wet and dry delights combine natural, premium proteins and antioxidants, which help to support strong immune systems, digestive health, optimal energy, urinary tract health and skin/coat health. They contain no corn, no soy, no wheat and are carrageenan free.
I found all of these goodies while shopping at my local PetSmart and bought a bunch of things for Princess and Pepper to sample. Boy, did they enjoy every bite, especially the moist meals. (As they age, dental issues have become a constant struggle.)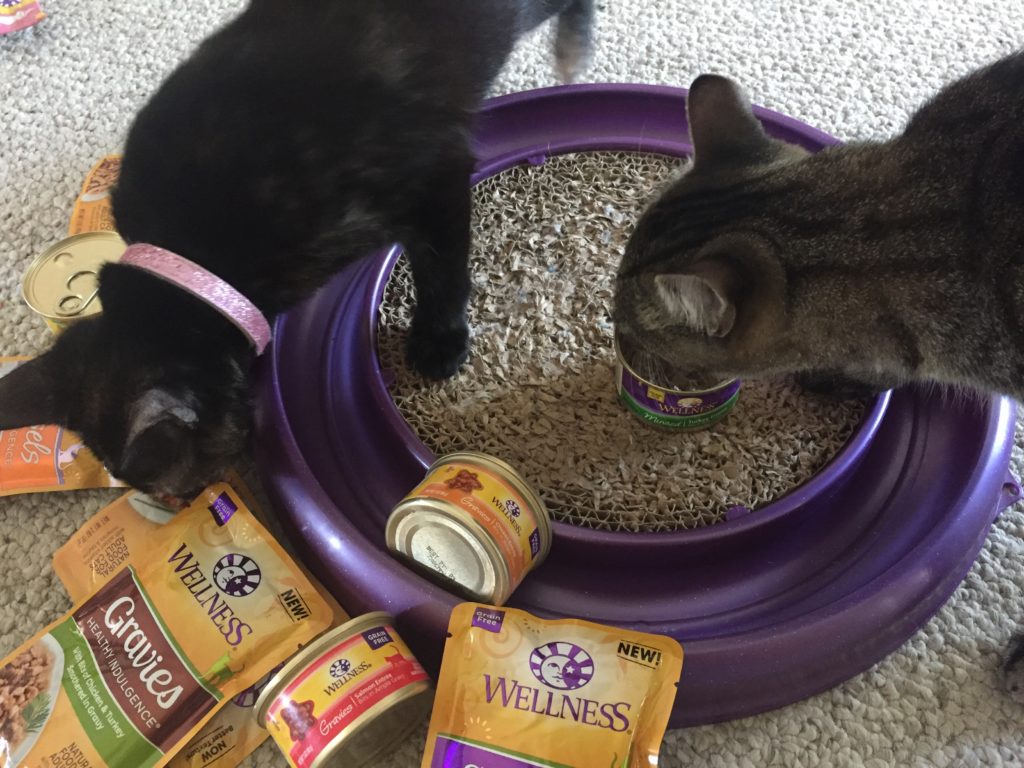 More good news for those dealing with dietary restrictions: Grain free options are also available! It's the Year of the Cat, after all, and Wellness doesn't want to leave anyone out.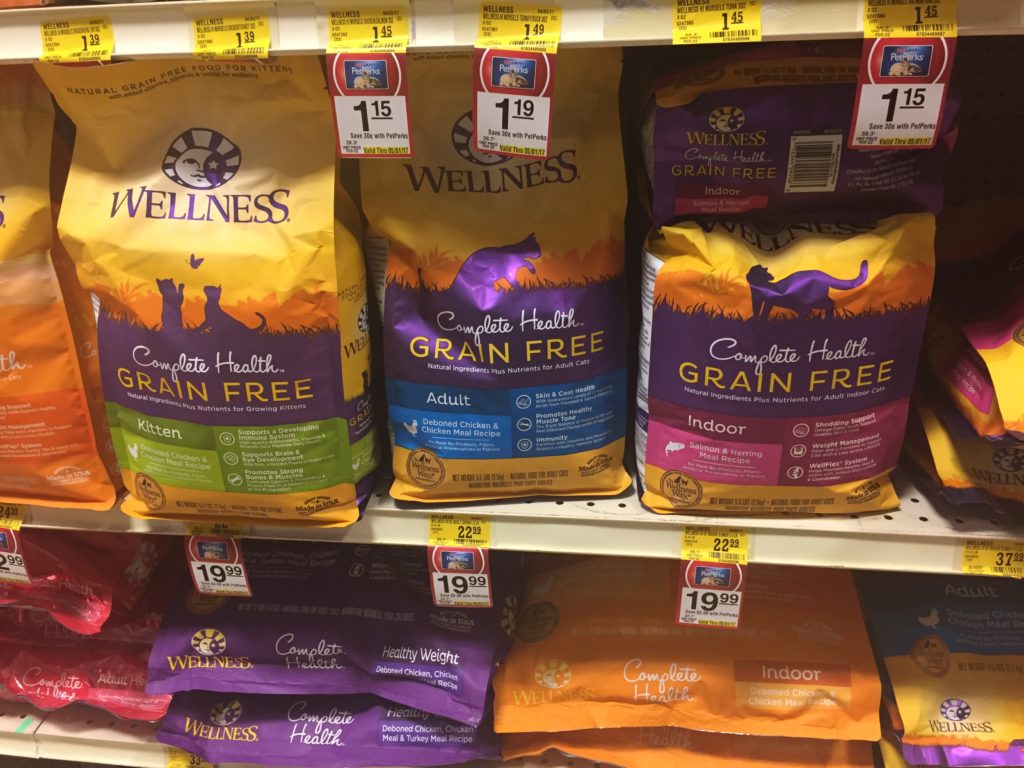 In addition to caring for pets, Wellness cares about the planet. They have partnered with upcycle/recycle leader TerraCycle® to help eliminate waste and give you the opportunity to donate to your favorite cause. Organizations, schools, or individuals can sign up for the Wellness Recycling Program through the TerraCycle® website. By shipping your used Wellness packaging to TerraCycle, you'll earn 100 points per pound. These points can then be redeemed for gifts or cash. Sign up is totally free. Talk about a win-win all around!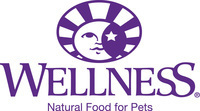 Visit PetSmart® to check out and purchase your cat's favorite Wellness® Complete Health and Complete Health Grain Free options. Not sure if your picky kitty will like it? Every Wellness product comes with a "Catisfaction" guarantee. Simply return the unused portion back to PetSmart for a full refund if you're not 100% happy.
You can also find Wellness through their social media—a great way to get updates, see adorable pics, and connect with other fans in the cat community.
Facebook Twitter Instagram Pinterest