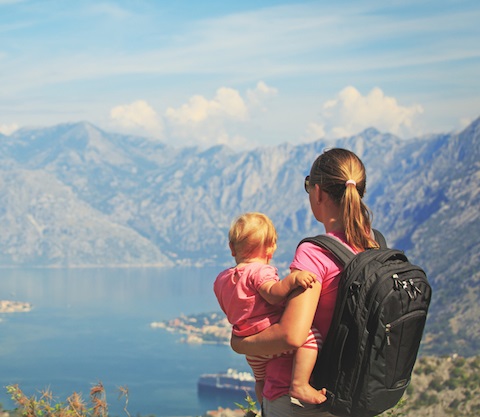 Whether you're on your first child or your fifth, traveling with a little one is never easy, especially when everyone is overtired and grouchy. The following guest post from Denise Stern of Let Mommy sleep offers practical solutions so mom and baby can all enjoy some much-needed rest.
Last Thanksgiving, 48.7 million Americans traveled 50 miles or more from home. We can expect more of the same during this busy travel week. For those traveling with a newborn, infant or toddler, travel can be even more overwhelming.
Here are a few foolproof tips to prepare your baby for travel during the holidays:
1. Practice at home
Many times babies are not used to sleeping anywhere beyond their own crib. Put baby in a travel bed or pack-n-play for naptime at least a few times leading up to the trip.
2. Maintain your routine
Try to maintain your normal bedtime routine as much as possible to help baby feel safe and secure. If weather permits, dress baby in the pajamas, sleepsack, or swaddle blanket that he/she is accustomed to. If renting a full-sized travel crib from a hotel, bring bedsheets from home to recreate a familiar sleep environment. Sing the same bedtime songs you sing at home and read favorite books.
3. Try to stay on baby's time
If possible, try to keep naptimes and bedtimes as close to the same schedule as at home. When traveling across time zones, gradually adjust baby's bedtime. Some parents like to travel at night so baby can sleep and wake up at the destination refreshed. This can lead to an exhausting first day of the trip. If you can swap with your husband by alternating napping and caring for baby during the first day, then traveling at night could be a possibility.
4. Car seats are not beds
Once at the destination, do not rely on car seats for safe sleep. While it is tempting to let a sleeping baby spend the night in a car seat or stroller, car seats can sometimes cause breathing problems in babies. Follow the recommendations of the American Association of Pediatrics and the "Back to Sleep" campaign by creating a safe sleep environment and putting baby on back for sleeping in a secure setting.
5. Slow it down
Don't expect to have a jam-packed trip full of activity. All the new sights, sounds, and experiences are very stimulating and exciting for baby and can lead to fussiness. Keeping baby awake longer than his/her body needs may work for one night or one nap, but fighting against baby's natural rhythms leads to meltdown. Go at a reasonable pace for the whole family.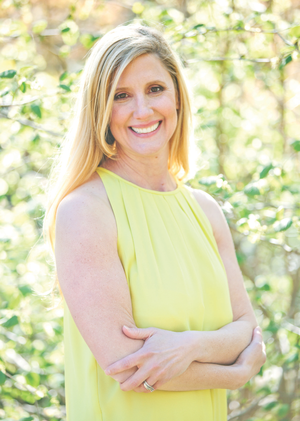 About the Author:
Denise Stern is the founder of Let Mommy Sleep, a Baby Nurse and Postpartum Care service based in Washington DC, Philadelphia, and Northern New Jersey. It provides licensed nurses and caregivers with brand new parents to provide nurturing overnight assistance and education to families. This postpartum care is crucial to parents' health and well-being, especially in these days where families are spread out and there is little to no social support. For more information or to schedule service, check out the website.