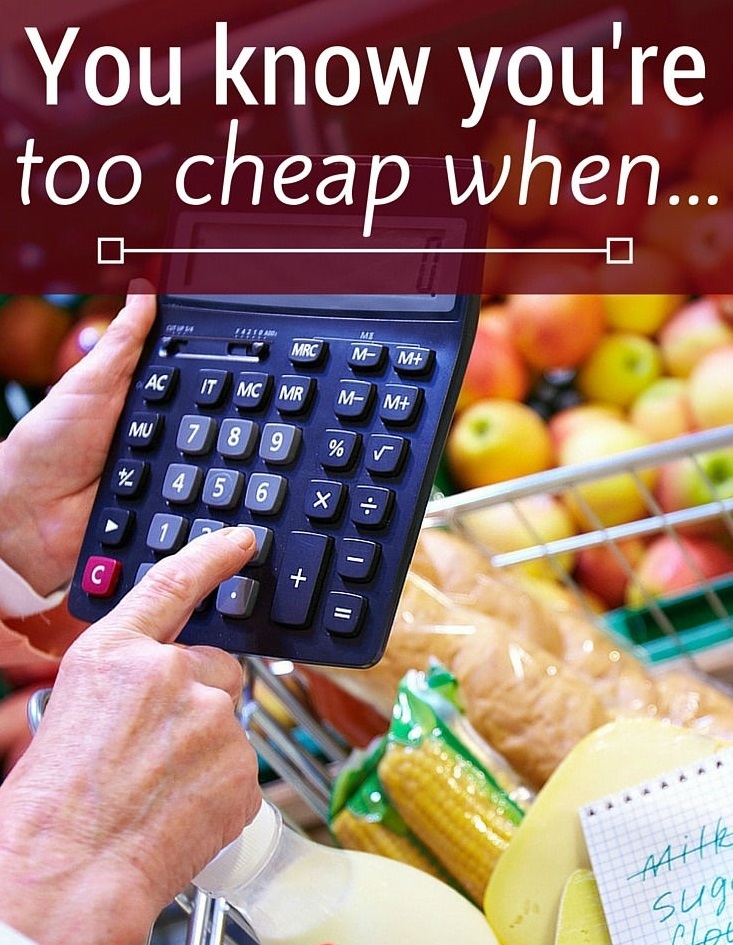 Living on a Dime is one of the frugal sites that I enjoy. They're a mother-daughter duo that's been writing for the last two decades and many of their tips and recipes are super.
One particular post, however, is just total nonsense. Cheap Healthy Family Meal Ideas – Feed A Family Of 4 For $26 Per Week is only partially true: Yes, it's cheap, but it's not healthy.
Let's take a look at their suggested Shopping List with prices:
bread $2
ham – $2
lettuce – $1
rice – $1
oatmeal – $1
potatoes – $2
bananas – $1
apples – $2
2 packages frozen veggies – $2
1 bag baby carrots – $1
4-5 lbs. Chicken thighs – $3
2 dozen eggs – $3
spaghetti – $1
spaghetti sauce – $1
cream of chicken – $1
peanut butter – $2
Obviously, I would remove the ham and the cream of chicken soup to start. Otherwise, I don't have a problem with the foods they recommend, but those items alone do not comprise a well-rounded meal plan, especially when they're dividing the food to feed 4 people for 21 meals.
Can I buy a loaf of bread for $2.00? Yes, the high sugar Wonder Bread kind that's low in fiber. Spaghetti sauce in the can is too salty and full of junk chemicals. Even the $1.00 lettuce, which would be iceberg, is the least desirable kind. $0.69/Lb. chicken is a rare sale. One bag of carrots and 2 bags of mixed veggies for an entire week is a terrible idea and does not meet nutritional guidelines.
If a family is on a very restricted budget, it would make sense to serve simple meals. Eggs and oatmeal for breakfast, sandwiches for lunch, chicken with potatoes or spaghetti for dinner are all good, as they suggested, but that's not enough. The potions would be too small; the food is repetitive, and there is a major lack of produce.
$26 per week would be for a true emergency, not a normal budget. The USDA Thrifty Food Family Plan is 5 times higher—$130 per week—and most families are spending much more than that. To claim otherwise is just not logical, nor does it sound appetizing.
If a family is willing to cook and eat the majority of their meals at home, buy food that is on sale and make a detailed menu plan, food doesn't have to be expensive. I normally spend $75 to 100, unless I'm doing a major stock-up. We eat lots of fruit, veggies, whole grains, and lean meat and go easy on desserts, packaged foods, and snacks.
Saving money is important, but not at the expense of our health and wellbeing. I'd prefer to spend a decent amount so that our meals are actually enjoyable. Food is supposed to be a pleasure, after all! There is a difference between being frugal and being a miser. Let's not push an extreme mindset that's impossible to follow long term and sacrifices our comfort and wellbeing.
How low can you go when it comes to groceries?