Since there were a ton of places giving out freebies for Halloween, with many in close proximity, this was a really fun day around here.
First up was Chipotle, where we got "Booritos" for $3.00 each. The promo specified everyone should come in costume. The kids did, I didn't, but they were still nice enough to offer me the promo fee. I have to say that I am burrito obsessed and these definitely satisfied! My only issue is that there's never enough guac.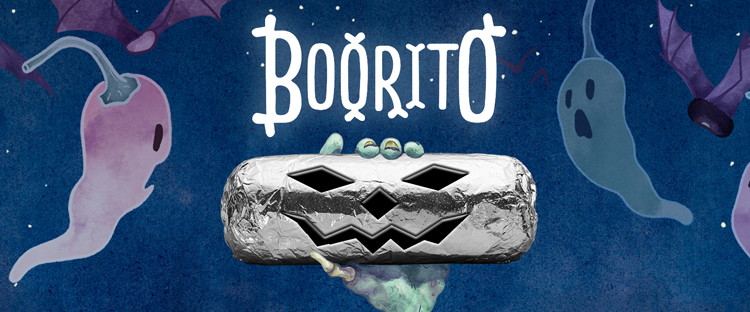 Since IHOP is also in the same shopping plaza by the mall, we went there for dessert afterwards. Kids 12 and under received a free "spooky looking" pancake. No costumes required here, but lots of folks were dressed in a very festive way. According to IHOP's website, the pancakes should've resembled these: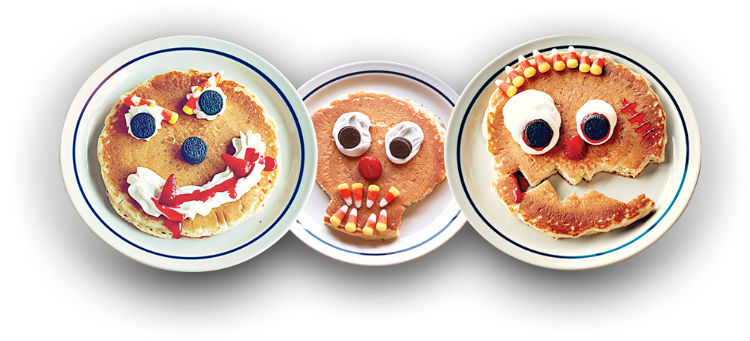 Not sure why, but our location had run out of candy corn, so it was pretty much a regular pancake with a fruit face. The taste was fine and the cost, of course, was zero, so no complaints regardless.
By that point, we were pretty full and after stopping to do a few random errands (bank, post office, etc.), I called my sister in Florida to wish her family a Happy Halloween. She was rushing off to a party, while we were headed home for a quiet evening. The tradition in New England is to Trick or Treat the night before Halloween. I'm not sure how or why this started, but it's been that way for as long as I can remember. I actually like it better because we can enjoy the actual day as a family while the night before the kids have a fun time with friends.
How are you celebrating Halloween?