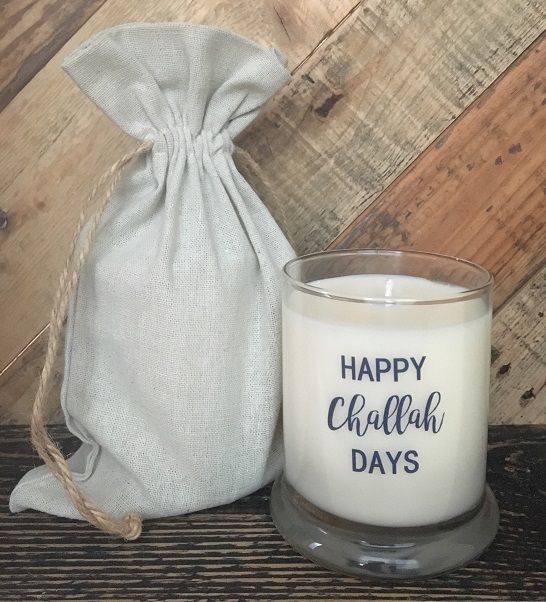 Decorating for Hanukkah is something I look forward to immensely. That's why it's so disappointing when most retailers offer little to pick from in-store. (It's not uncommon to find only one or two measly, cheaply made products on an end cap that look terrible!) A new online Judaica shop, Peace. Love. Light. was started for this very reason, and they are offering a huge array of tabletop, pillow covers, candles, wall décor, and accent pieces that will brighten the Jewish home year-round.
The "Happy Challah Days" candle is my favorite since it's so clever and stylish! Offered in pomegranate cider, lavender cucumber sage, and unscented varieties, I selected the pomegranate cider and it is remarkably good.
This artisan item is handmade to order and crafted with the finest essential oils and fragrance oils, producing a candle that's not only beautiful to look at but also healthy for our homes and the environment. The scent is light, soothing, and comforting, not strong, fake, and irritation-inducing like a lot of commercially made products can be. (As someone who lives in a family that struggles with allergies and asthma, this is very important to me!)
Soy candles are a great eco-friendly alternative to traditional candles made of paraffin. Made from soy beans, it's a sustainable crop grown right here in the USA, which supports American farmers. They burn 30-50% longer, produce much less soot, and don't emit harmful toxins.
One of the most interesting parts of soy candles is that they have a memory and burn more evenly with proper use. They should be used for 2 hours the first time. Subsequent uses can be whatever is desired.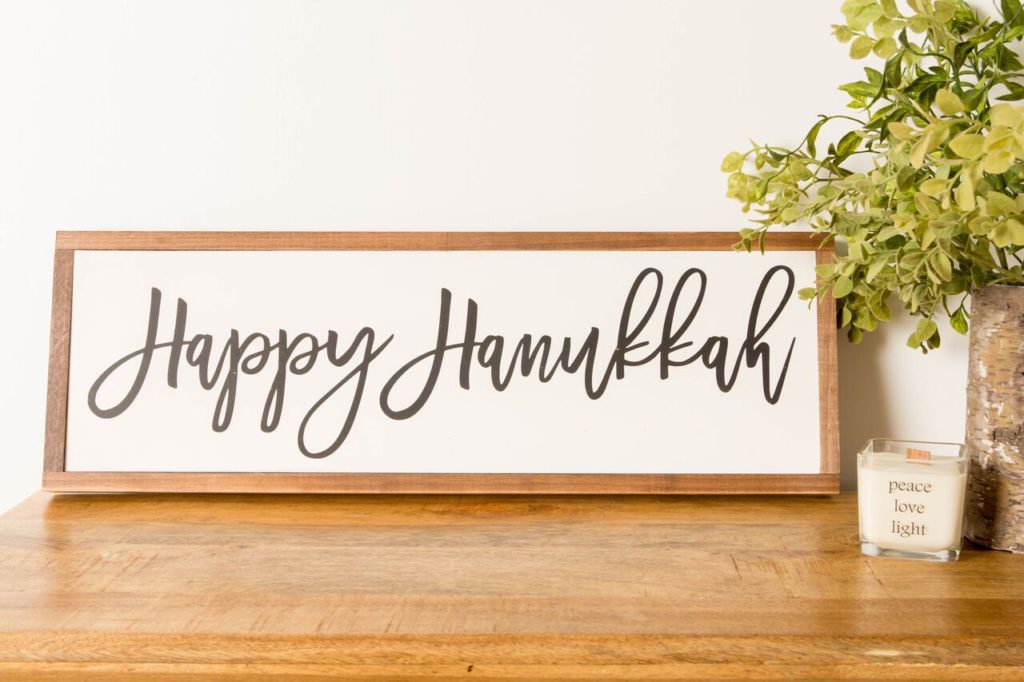 Peace. Love. Light. will be expanding their categories and adding new product in 2018, so make sure you stay in contact with them thru the website and connect on Facebook, Instagram, and Pinterest.
One winner will receive a "Happy Challah Days" candle to enjoy. Simply enter the giveaway, which will be open until 12/2/17. Good luck!