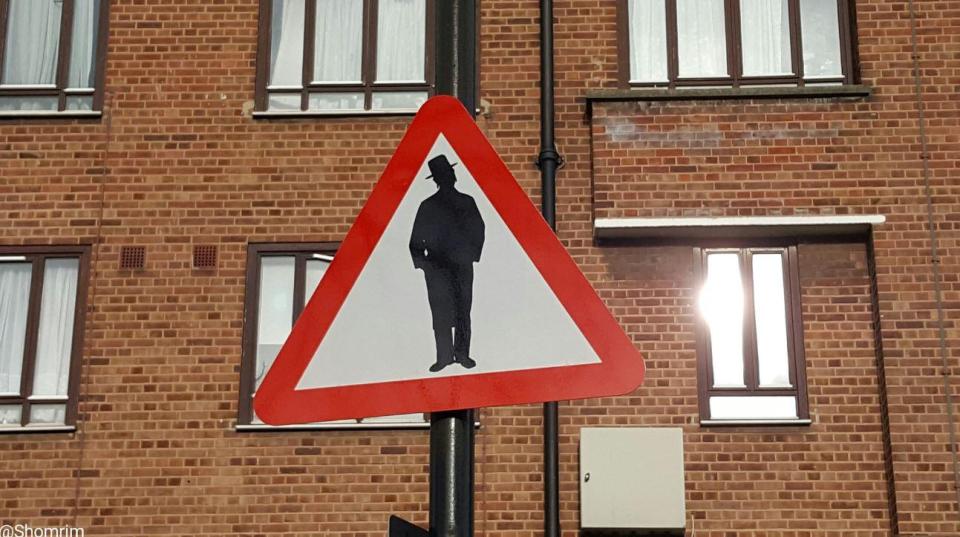 In the largest Orthodox neighborhood in London, a peculiar 'Beware of Jews" sign was recently displayed.
When questioned by the local police, the creator claimed it was a work of art. Obviously, he is lying, delusional, or just evil, because any logical mind knows this isn't art, it's a hate crime—plain and simple!
2017 has been a record year for anti-Semitism and we're only 3 months in. Between the repeated bomb threat hoaxes, cemeteries destroyed, swastikas painted on cars, and now this London mess, it's enough to make me want to cry (and scream!).
I don't know what is prompting such insanity. It is very troubling and hurtful. But I am not discouraged because good people around the world are also reacting with outrage, going all the way up to the Vice President.
Throughout history, anti-Semitism was actually encouraged by members of the Gentile community. No longer! Because of increased awareness and tolerance, only the sickest, most despicable people think Anti-Semitism is ok.
By continuing to expose and denounce these vile acts, we are chipping away at the hate and hopefully encouraging the love. I, for one, wish we could all come together as one people, the Human Race, and do what's best for everyone.
Hate, even when it's disguised as "art," is NEVER acceptable!