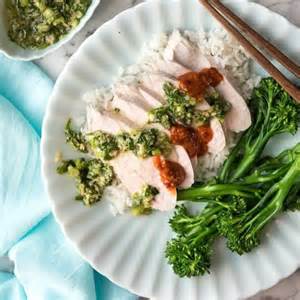 The following guest post was contributed by Dr. Keith Kantor. With Passover just a few weeks away, his tips for making holidays meals healthier is perfect!
If you and your family are trying to maintain tradition during Jewish holidays while keeping your health a priority, there is no need to worry about balancing the two! You can make small modifications without feeling like all the beloved dishes must be compromised.
When planning meals out, try to include quality protein, approved heart healthy high fiber grain, and various vegetables. Additional options would be soup and or/salad and a glass of kosher wine. A variety of approved vegetables should be consumed to increase the overall nutrition, antioxidants, fiber, and health of the meal. Consuming several servings of vegetables will keep you feeling more full and you will be less likely to fill up on heavy foods that should only be consumed in moderation.
Also, consider drinking a kosher hydroxide alkaline water (AQUA-OH!), this is water that is naturally made from limestone and it benefits us because it eliminates acid in our body preventing or drastically reducing inflammation. This is done by the OH- combining with H+ ions (which cause acidity and thus inflammation) and forms water, which is then eliminated from our body. I recommend that you drink at least half of your body weight in ounces of AQUA OH-! water per day. To the best of my knowledge, this is the only kosher alkaline water on the market.
Menu and Meal Planning:
Keeping in mind the approved foods specifically for Passover:
Matzo in any form (matzo meal, matzo cake meal, matzo farfel
Any kind of fruit
Any kind of vegetable, excluding those listed under kitniyot
Beef, chicken, turkey, duck, goose, or fish with scales. (If keeping strictly kosher, the meat must be koshered by a kosher butcher or sold as a kosher cut of meat.)
Eggs and egg whites
Nuts, nut flours, and pure nut butters (no additives), excluding those listed under kitniyot (peanuts, sesame seeds, poppy seeds)
Dairy products, like cheese, yogurt, and kefir, are acceptable when they are not mixed with additives (like corn syrup). Dairy products cannot be mixed with meat.
Quinoa. While somewhat controversial, most sources agree that quinoa is not technically a grain, and therefore it is permissible on Passover.
Spices
Herbs
Broth from kosher meats and vegetable-based broth
Meat and Protein:
Select leaner cuts—cut calories without sacrificing flavor! The loin and breast are best, with the least amount of saturated fat and cholesterol. Using oils and fresh herbs to flavor the meat is the best way to get the most flavor without adding excess sodium and fats that will decrease the nutritional value of the meat.
Grains/Starch:
A safe and simple side starch or carb is a potato dish. These spinach and basil potatoes are flavorful and fresh. Keep the portion to about 1/4 of your plate since they are carbohydrate rich.
Spinach and Basil Potatoes
Ingredients:
4 pounds Yukon Gold potatoes, peeled, cut into 11/2-inch cubes
7 tablespoons extra-virgin olive oil, divided
6 tablespoons (or more) kosher low-salt chicken broth
Coarse kosher salt
1 6-ounce package baby spinach
1 cup (packed) fresh basil leaves
Directions:
Cook potatoes in large pot of boiling salted water until tender, 15 to 20 minutes. Drain; return to pot. Stir over low heat until excess moisture evaporates, 1 to 2 minutes. Using potato masher, mash warm potatoes. Mix in 6 tablespoons oil and 6 tablespoons chicken broth and stir to blend. Season to taste with coarse salt and freshly ground black pepper.
Heat 1 tablespoon oil in heavy large skillet over medium-high heat. Add spinach and toss 1 minute. Add basil leaves and toss until wilted, 1 to 2 minutes longer. Transfer mixture to sieve set over bowl. Drain well. DO AHEAD Potatoes and spinach mixture can be made 2 hours ahead. Let stand separately at room temperature.
Rewarm potatoes, adding more broth to moisten as needed. Stir in spinach mixture. Mound potatoes in bowl and serve.
Another healthy and approved "grain" is quinoa. Quinoa, the grain-like seed grown in South America is Kosher for Passover when processed with special OU Passover supervision and bearing the OU-P symbol. Quinoa is a very popular "grain" among health enthusiasts; it has a hearty texture with twice as much protein and fiber as rice, bread or pastas.
Vegetables:
These should be the bulk of your main course; vegetables are lower in calories and higher in volume, offering up the most nutrition. Flavor vegetables with heart healthy oils, and fresh herbs and spices.
Root Vegetables:
Here is a wonderful combination of veggies, created by the EatingWell Test Kitchen: "This delicious combination of leeks, rutabaga and celery root is seasoned with fresh thyme. Divine with simple roasted chicken."
Ingredients:
2 teaspoons olive oil
2 cups matchstick-cut carrots, (4 small)
2 cups matchstick-cut leeks, (3 leeks, white and light green parts only)
2 cups matchstick-cut rutabaga, ( ⅓ large)
2 cups matchstick-cut celery root, or parsnips
1 cup reduced-sodium kosher chicken broth
1 tablespoon chopped fresh thyme, or 1 teaspoon dried
Salt & freshly ground pepper, to taste
Directions:
Heat oil in a large nonstick skillet over medium heat. Add carrots, leeks, rutabagas and celery root (or parsnips); sauté until softened, about 3 to 5 minutes. Add broth and thyme and bring to a simmer. Reduce heat to low, cover and cook, stirring occasionally, until the vegetables are tender and the broth has evaporated, 10 to 15 minutes. Season with salt and pepper. Make Ahead Tip: Cover and refrigerate up to 8 hours in advance. Reheat gently on the stovetop, adding a little water, if necessary.
Wilted Spinach
Another favorite recipe from the EatingWell Test Kitchen! "Olive oil and pine nuts are a simple addition to sautéed spinach."
Ingredients:
1 tablespoon extra-virgin olive oil
1½ tablespoons pine nuts, coarsely chopped
1 pound spinach, stemmed, washed, torn and drained
Salt & freshly ground pepper, to taste
Directions:
Heat oil in a large skillet over medium-high heat. Add pine nuts and stir until golden, about 1 minute.
Add spinach, in batches if necessary, and toss until just wilted, about 2 minutes.
Season with salt and pepper to taste.
Soup:
A traditional Matzo Ball Soup with fresh herbs and vegetables is a great way to fill up before your main meal. This will help keep the appetite under control for the remainder of the meal. Clear broth based soup is a food that is not calorie dense; you can eat a large portion without going over board on calories, fat, etc. and it helps you feel full due to volume.
In conclusion:
Cook with heart healthy oils in moderation, like olive oil or coconut oil, use fresh herbs, spices and use low sodium broths when possible. Stick to lean cuts of meat to reduce unhealthy fats. Small modifications can yield big results when it comes to health. Holiday meals can still be special!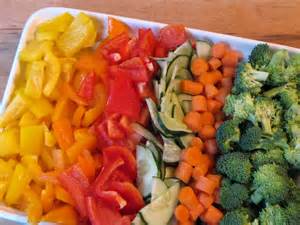 Dr. Keith Kantor is a leading nutritionist and CEO of the Nutritional Addiction Mitigation Eating & Drinking (NAMED) program. He has been an advocate of natural food and healthy living for 30 years. In 1994, he was appointed CEO of the largest all natural food company of its kind in the United States.
He has a PhD in Nutritional Science, a Doctorate in Naturopathic Medicine, and a Doctorate in Business Entrepreneurship. He also holds undergraduate degrees in Biology and Chemistry. Dr. Kantor has been an officer in the U.S. Marine Corps since 1976, and just finished serving in the reserves in April 2016.
His lovely wife of 40 years, Karen, works alongside him, helping folks get healthy.