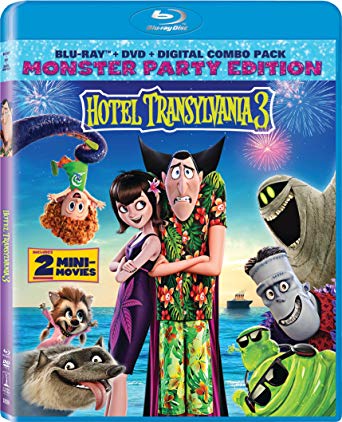 Just in time for Halloween, it's a Spooktacular giveaway, featuring Hotel Transylvania 3! Grab some popcorn, candy, and costumes for a family-friendly good time.
We've been in love with the franchise ever since we watched the first movie and we couldn't wait for the latest installment, which features the clan taking a break from their luxury hotel for a cruise vacation. (Imagine the typical activities on a cruise being done by creatures that are invisible or can fall apart and you can guess how wild it will be.)
Loving father and vampire, Dracula, his daughter Mavis, her human husband, their son, and all of their monster pals are included. When Mavis realizes that Dracula has fallen for the mysterious captain of the ship, Ericka, even more chaos occurs.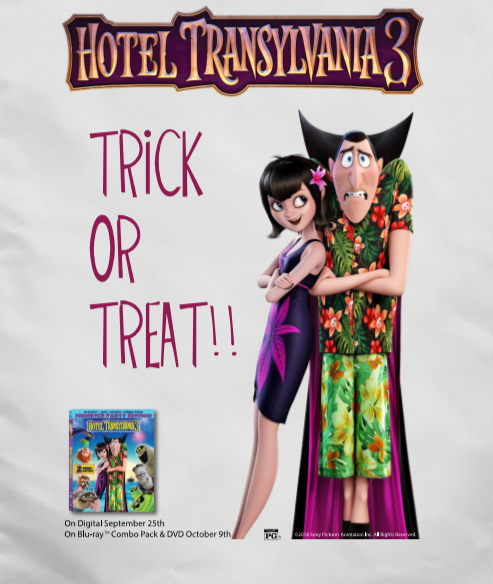 One winner will receive a Hotel Transylvania 3 Party Pack that includes a Blu-Ray DVD and Trick-or-Treat themed pillow case, perfect for hosting a Halloween event for the ghouls and goblins of your choice.
This giveaway is open until 10/26/18. Good luck!
Update on 10/28: Congratulations to winner Sharon S.