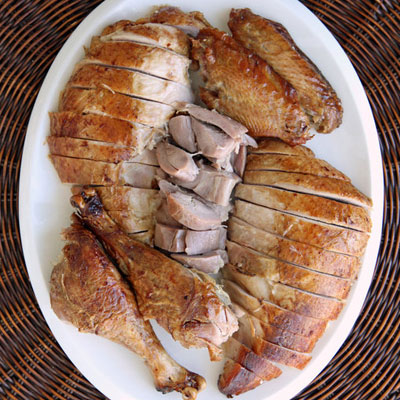 No Thanksgiving table would be complete without a perfectly browned turkey in the center. Even folks that don't love the taste of turkey expect to have some on this special day, and will eat it without complaint, not expecting anything great.
Most of us have memories of dry, bland birds from Thanksgiving past. Some have never even sampled a good one! (Sad indeed.) Far from being tasteless and boring, a turkey can be delicious and moist—not to mention very affordable.
I've been cooking Thanksgiving dinner since I was 15-years-old. (I am now 36, so that's a lot of practice.) Over the years, I've experimented quite a bit. There are a few things that truly make a world of difference and don't require a ton of effort, which I've blogged about before.
My preferred method is to use a roasting bag, which eliminates the need for basting. (Basting is bad because you have to constantly open the oven door, causing temperature fluctuations that will extend the cooking time.)
Another way is to brine the bird. It produces excellent results, though it does require additional steps. My best friends always cooks her turkey this way—she is the one who actually taught me about it—and the result is fantastic.
Whether you brine or use a roasting bag, we both agree on one thing: stuffing. As in, do not use bread stuffing inside the bird. Instead, use one apple, one onion, and one orange. This is the best combination! Just quarter everything, toss it inside the cavity, and throw away after it's cooked.
As for the pop-up timer, don't rely on that. They are notoriously inaccurate, resulting in over cooked food, every single time. It's much better to buy a meat thermometer ($10 or less at Walmart).
Turkey can be intimidating, especially the first time, but it does get easier. With a little effort, you can make something "blah" into something super.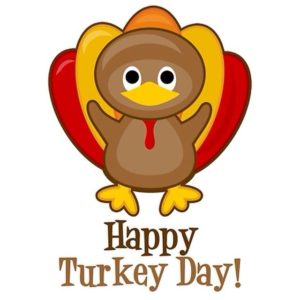 If you have any turkey tips, I'd love to hear about them.