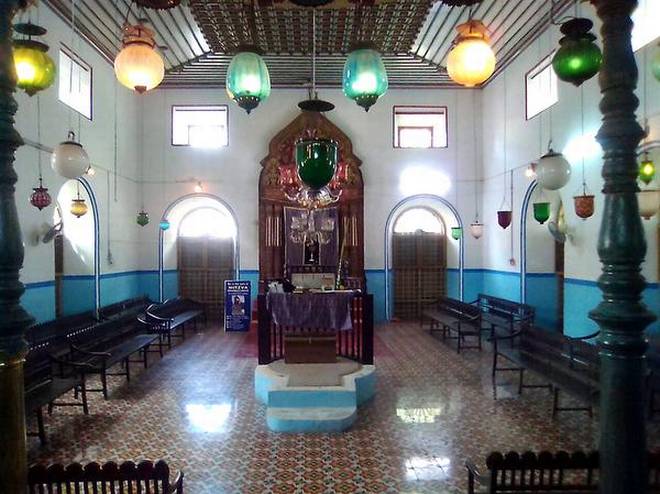 With so much gloom and doom in the news about how the Jewish community is apathetic and unaffiliated, this article is really exciting! A synagogue in Ernakulam, India is being revived by tourism and has started holding Shabbat services again after a 45 year gap.
The synagogue, thought to be in existence for over 900 years, went into decline after most of its members immigrated to Israel. (While that is a great thing, I still am saddened to see Diaspora communities disappear.)
Due to interest from various Jewish groups, visitors from Israel made a trip last year and it was so successful, more people from New York will be doing it again.
I have never been to India, but I find the country and culture fascinating. This is definitely a place I'd love to see one day.