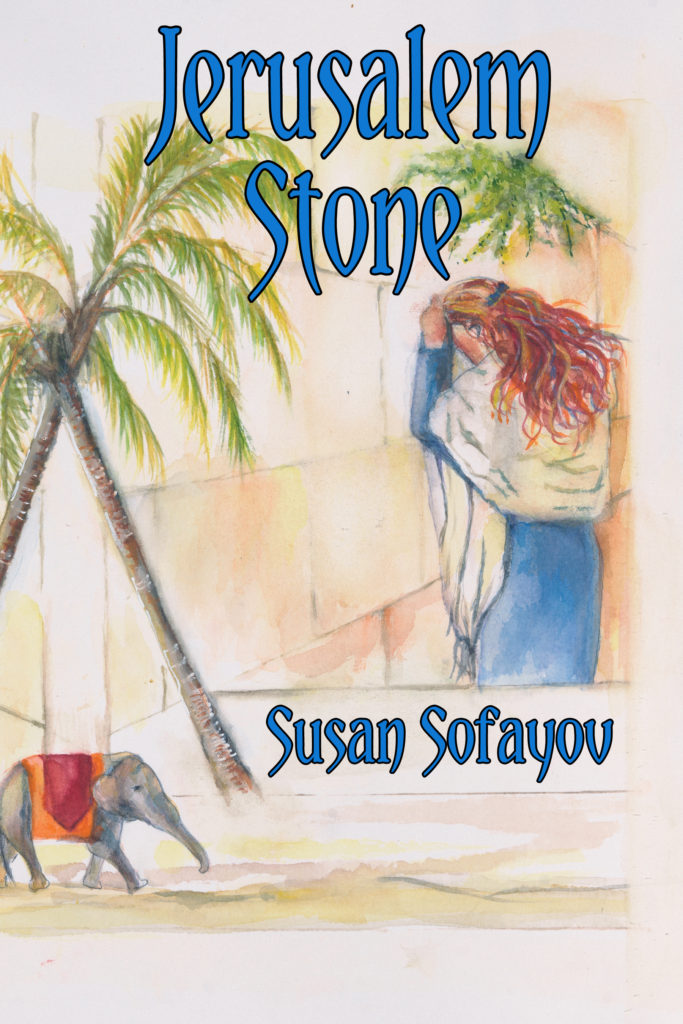 My favorite author of Jewish-themed books, Susan Sofayov, has created a remarkable follow-up to The Kiddush Ladies with her latest novel, Jerusalem Stone. Inspired by events and travels that took place in her own life, Susan has shaped them into a fictional story that's remarkably rich, full, and moving.
Anyone who is at a crossroad in their life will identify with protagonist Julie Wasserman. Having lost her job at Lehman Brothers during the collapse, she is dealt an even worse blow when her brother is killed in a head-on collision. Because they are twins, Jack is not just a sibling, he's her best friend, and life seems very bleak without him.
Consumed by grief, she moves back to their hometown (Pittsburgh) so she can visit Jack's grave daily. With 6 free weeks before her new job begins, Julie makes a bold choice to visit Thailand because Jack had dreamed of going there.
A chance meeting on Patong Beach throws her for a loop, when an Israeli named Avi introduces himself with the following line: "Do you know that over two hundred and fifty people each year are killed by falling coconuts?" Not looking for a romance, Julie is hesitant, but Avi's good looks and charm win her over. They spend time getting to know each other and enjoy fun tourist adventures together all over Thailand, becoming so close he takes her back to Israel.
Believing that Jack would want her to keep mourning, she is torn between grief and romance. Can Avi—and a higher power—find a way to show her that true love does exist and that she definitely deserves it?
What I enjoy most about Susan's books is how relatable the characters are. She creates real-acting people going through real-life stuff; it's not always pretty and it's never perfect, but it's always so moving. Of course, I'm always a sucker for a good love story, too, and Julie and Avi are so right for each other, I found myself hurrying through the pages, praying they'd make it work!
Susan has generously offered multiple copies of Jerusalem Stone, so there will be THREE winners for this giveaway. Good luck!