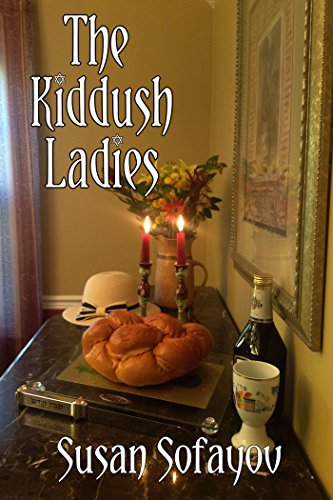 A novel that focuses on the tumultuous friendship of three Jewish ladies…sound intriguing, right? Guess what, this book is AWESOME! I've blogged before about how much I enjoy reading Susan Sofayov's work, and now she has generously offered some copies for my readers.
Missed my review? Here's a sneak peek from the blurb:
"Life-long Jewish friends Naomi, Miriam, and Becky are approaching middle-age gracefully and are content—despite a few hot flashes and mood swings—until life tosses each woman a crisis.
When Becky, the daughter of Holocaust survivors, learns of her only son's engagement to a non-Jew, she rallies against the marriage and becomes obsessed with finding him a Jewish bride.
Miriam, an only child of parents who were also only children, struggles with the fact that she has no blood relatives besides her children. She recognizes that it's siblings who connect the past, the present, and the future, and the closest thing she has to sisters are Becky and Naomi.
Naomi—whose husband left her for a man, crushing her small amount of self-confidence—is stuck with a dead-end job and a big house in a neighborhood filled with couples. She hates the loneliness of weekends and the empty side of the king-size bed."
The Kiddush Ladies Giveaway will have TWO winners. It's open until 4/30/17. Good Luck!