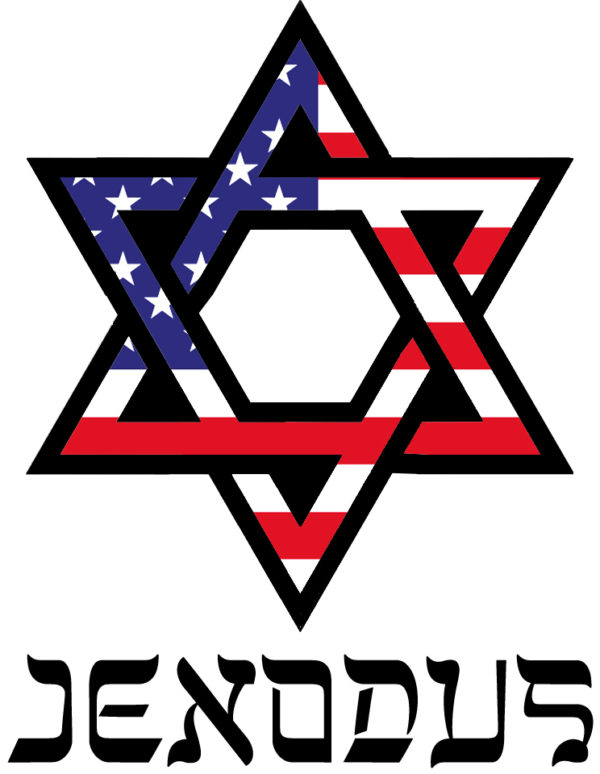 "Jexodus" aka "Jewish Exodus" is a new political campaign that encourages Jews to stop voting Democrat. Similar to Blexit and Walk Away, Jexodus concentrates on Millennials, but folks of all ages are invited to join the movement.
Because the majority of Jews vote for Democrats (over 70%), their support is taken for granted. That misguided allegiance led to some truly terrifying candidates being elected to Congress recently—Ilhan Omar, Rashida Tlaib and Alexandria Ocasio-Cortez, to name a few.
The Democratic party is moving away from the middle and headed towards a radical left. It promotes an ideology that is viciously anti-Semitic, anti-Zionist, and anti-Israel. We are seeing it on a national, state and local level, with bad politicians and bad policies in the news daily.
I'm a little unusual because I've been a registered Republican since I was 18-years-old. That's not common for a Jewish lady, but I sincerely hope in the future that it will become mainstream. That's not to say that the Republicans are perfect; they have terrible bigots in their party, too. The difference is that the Republicans are not pro BDS, they're not against religious freedom, and they're not pushing an atheist agenda.
Because the spokeswoman for Jexodus used to work for Trump, it's being dismissed as a sham and a joke, which is so unfortunate. The Republican party existed long before Trump was even born! He will not be the President forever. This is so much bigger than him, or a single election. It's about the future of America and the future of Israel. I want these great nations to flourish.
If the Jewish community continues to vote Democrat as a block, that's going against our own interest. Of course, each candidate should be judged on their individual merit. I would vote for a Democrat if they shared my values; the problem is that the majority don't. I want politicians who will defend Jews, support Israel, and discourage anti-Semitic sentiment and attacks. Good luck finding a Democrat, especially one who's under 30, that does.
I don't know if Jexodus can have a large impact, but anything is better than nothing. Vote according to your conscience, not because you're "supposed" to be a Jewish Democrat.