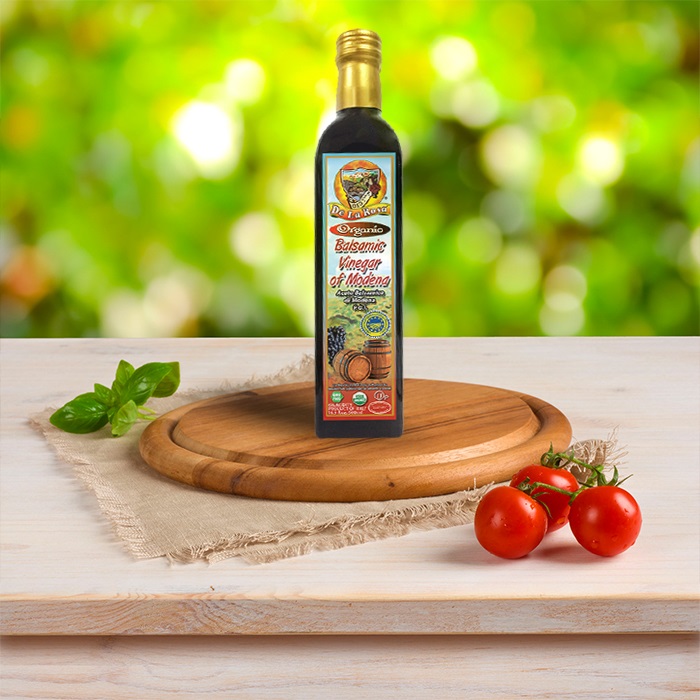 As someone who does a lot of cooking, I'm always looking for little things that add extra zing to my meals. One of those items is Balsamic vinegar. With a unique flavor that's fruity and slightly sweet, it's perfect for salad dressings, sauces, meat marinades, and certain desserts like macerated berries.
There are many mass market brands that sell a cheaper imitation, but De La Rosa's version is the real deal. This specialty food company produces vinegar in Modena, Italy and it contains only three basic and wholesome ingredients: organic wine vinegar, organic concentrated grape must, and organic cooked grape must.
Aged and stored until it has reached peak flavor in chestnut and oak wooden casks, De La Rosa Balsamic vinegar has an especially good taste that I really enjoy. When kept in a cool, dark place, it should last indefinitely, but at my house, we use it so often, I've never had to worry about spoilage!
Because quality and purity are paramount, De La Rosa products meet these strict guidelines:
USDA Organic
Kosher (Year-round and for Passover)
GMO free
Gluten free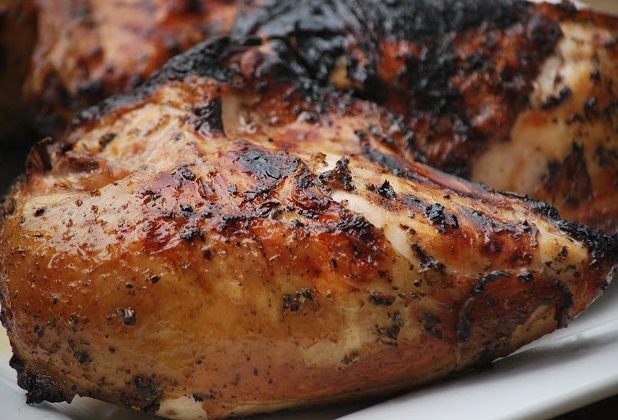 Now that it's warm outside, we've been grilling and last night's dinner of Balsamic vinegar marinated chicken was beyond delicious. Served with potato salad and string beans, it was a perfect meal for the whole family—even my littles ones who are super picky.
To place an order for De La Rosa Real Foods or to learn more, check out their website. I can't wait to try their Tahini next!