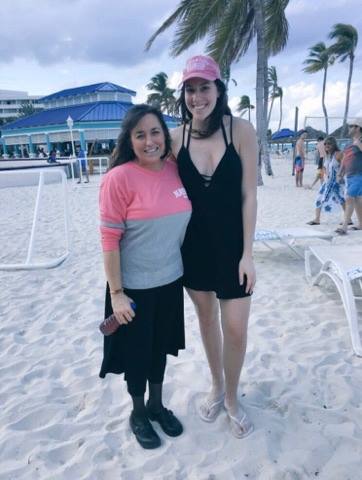 Would you wear a long sleeve shirt, long skirt, black tights and clunky black shoes to the beach? If you're Michelle Duggar, of course you would! In a case of extreme modesty gone wrong, this peculiar getup was her choice for a recent Bahamas vacation.
Quite frankly, I think it's no different from the "Burkini" that ladies are forced to wear in Muslim countries. Both are examples of rigid fundamentalism, both look very uncomfortable, and both are truly ridiculous.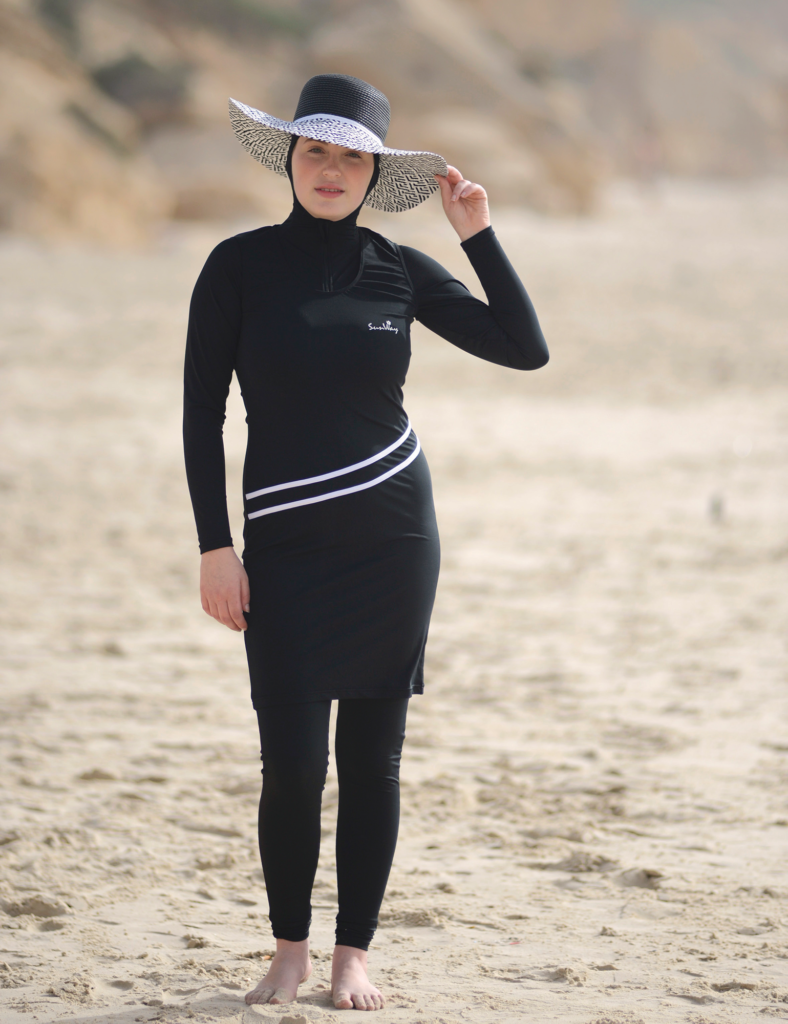 Dressing in a classy and covered manner, particularly when swimming, is something I encourage, but within reason. There is nothing wrong with a tasteful one-piece bathing suit and some shorts, like the lady posing with Michelle is wearing. (Yes, the neckline is lower than I'd pick, but you get my drift.)
Modesty is about carrying yourself with respect and dignity; it is not about shame, fear, or frumpiness. Anyone who has ever gone to a beach knows that scrunching your toes in the sand and splashing in the water are two of the best parts. Having to wear these sad head-to-toe outfits isn't fun at all.
Instead of mellowing over time, as most of us do, Michelle seems to grow more extreme. It's hard to believe she used to be a cheerleader and wrote in her own book about mowing the lawn in a bikini when she was fifteen. Certainly, she is entitled to dress as she wishes, but even the Duggar kids aren't required to wear more than a knee-length wetsuit with short sleeves.
There is a fine line between religion and religiosity. One is good and the other is unbelievably bad. Perhaps Michelle needs to exam which side she's on…