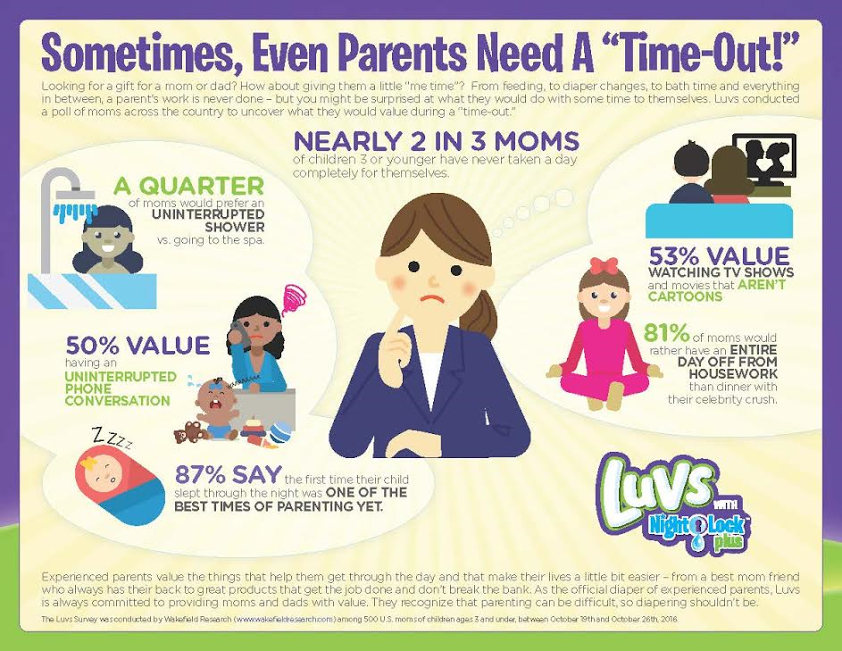 Moms, when was the last time you took a "time out" just for yourself? Probably not lately! Luvs—the official diaper of experienced parents—conducted a formal poll of moms across the country to take a look at what parenting is really like and to uncover what they truly value most. The survey revealed that nearly 2 in 3 moms have never taken a day completely for themselves. (I am very guilty of doing this!)
As we welcome in the New Year, perhaps the best resolution for parents is to give themselves a well-deserved bit of "me time." In 2017, I am setting aside 20 minutes every morning to drink my coffee, journal, and enjoy a quiet, uninterrupted moment without any distractions. This allows me to start off calmly and helps me to be more focused and less frazzled.
All moms know that parenthood is a roller coaster ride, but I try to take it in stride and not sweat the small stuff. Instead of dwelling on the negative, I look for little things that help me get through my busy days and make life easier. Using products that get the job done and don't break the bank can be so helpful! That's why I buy Luvs diapers.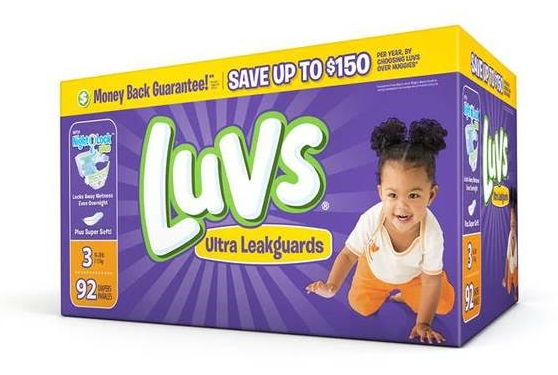 Luvs recently introduced the new and improved Luvs Ultra Leakguard Diapers with NightLock Plus™. Softer and more absorbent than before, with large stretch tabs for easy fastening, ultra-leakage protection and a money-back guarantee, Luvs provide features babies and parents need for less cost than premium brands.

Also, to make sure everyone gets their share of value, Luvs is offering a printable coupon, good for $1.00 off any one diaper pack. All Luvs diapers are included in this particular offer, except trial/travel sized packs.
Parenting can be difficult, but diapering doesn't have to be when you choose Luvs.
This review was made possible by iConnect and Luvs. I was provided compensation to facilitate this post, but all opinions stated are 100% mine.