In 2016 and 2017, I shared my high holiday outfits. Those posts are still surprisingly popular, so I'm continuing the tradition in 2018. I think it struck a cord because I discussed how I save time and money on special occasion clothes by renting rather than buying.
Rent the Runway has a huge selection, good prices, and eliminates many, many hours of hunting and trying-on at the mall.
Since I normally only attend services for two days, I rent two dresses, one for Rosh Hashanah and one for Yom Kippur, with a $100 budget.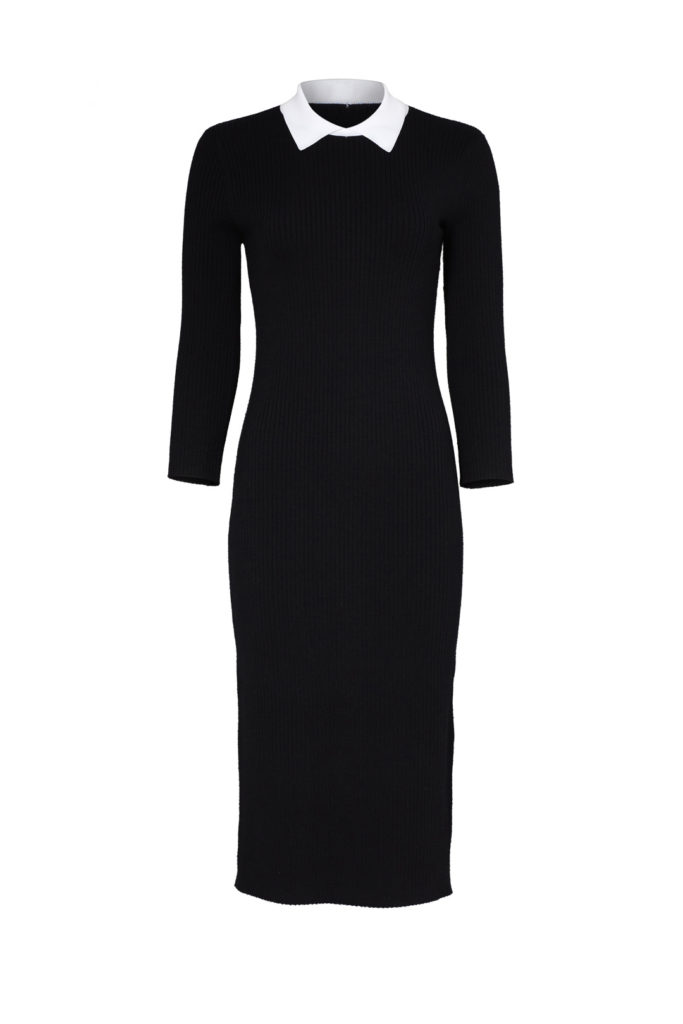 Rosh Hashanah: Trina Turk Bookish Black Dress
Black knit fabric with 3/4 sleeves and a white collar. It was stretchy and fitted, but not too tight, and because the hemline is long, it was very modest. I did use a tummy slimming slip for a smoother look. The cute, retro collar is what attracted me initially. Rental price is only $60 for a $328 dress!
For accessories, I wore black pumps, pearl earrings and pin, and carried a black and white bag—all from my own collection.
I'm happy to report this dress was a success. I was comfy, stylish, and felt good with my choice.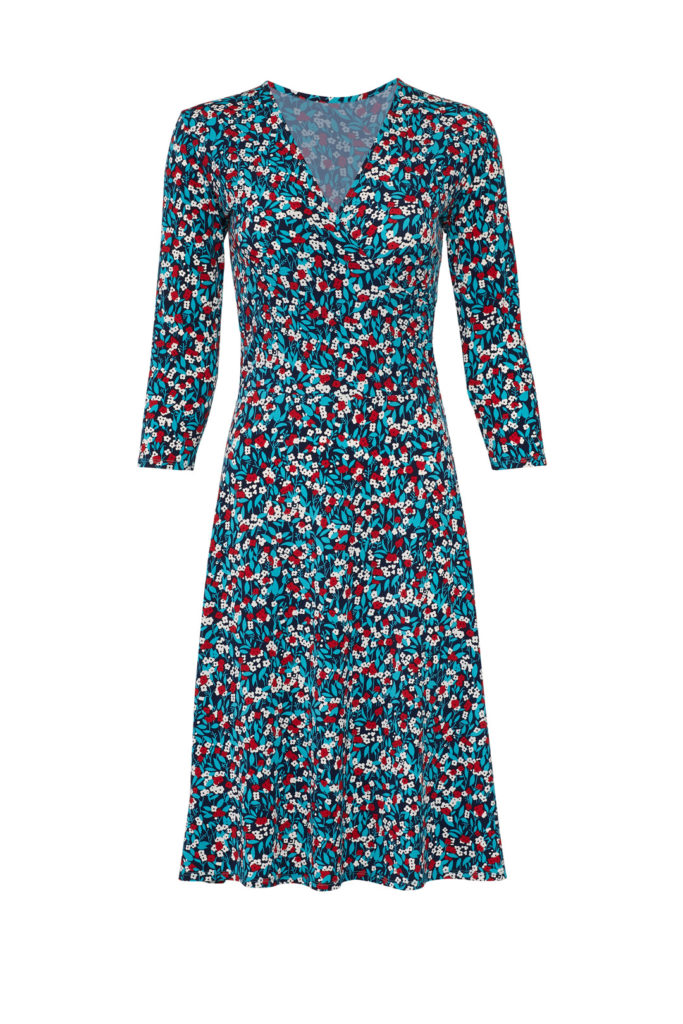 Yom Kippur: Leota Calico Perfect Faux Wrap Dress
This dress has a pretty floral print, adjustable waist and a V-neck—3 things I adore. The fabric is a soft jersey, which drapes so well. There is a separate belt, too. I will probably add a black camisole underneath. I have a true hourglass figure and wrap style dresses work very well for me. Best of all, the cost was only $30! (Retail is $148.)
Accessories will be the same black pumps, a black bag, and gold earrings/necklace.
I haven't worn this yet, obviously, but I'm confident it should be fine. My sister commented that I should've reversed the order and worn the black dress second because it's more "serious." She may be right, but it's too late now. They're both appropriate, so it's not a big deal.
If you're nervous to order without trying on first, Rent the Runway provides the option to select a 2nd size dress for FREE! (How is awesome is that?) I do read the suggestions in the fit guide, but everything looks different on. Having a backup is so worth it.
And, if it's your first order from Rent The Runway, you can receive 20% off with coupon code FIRST.
I'd love to hear about your High Holiday outfits.