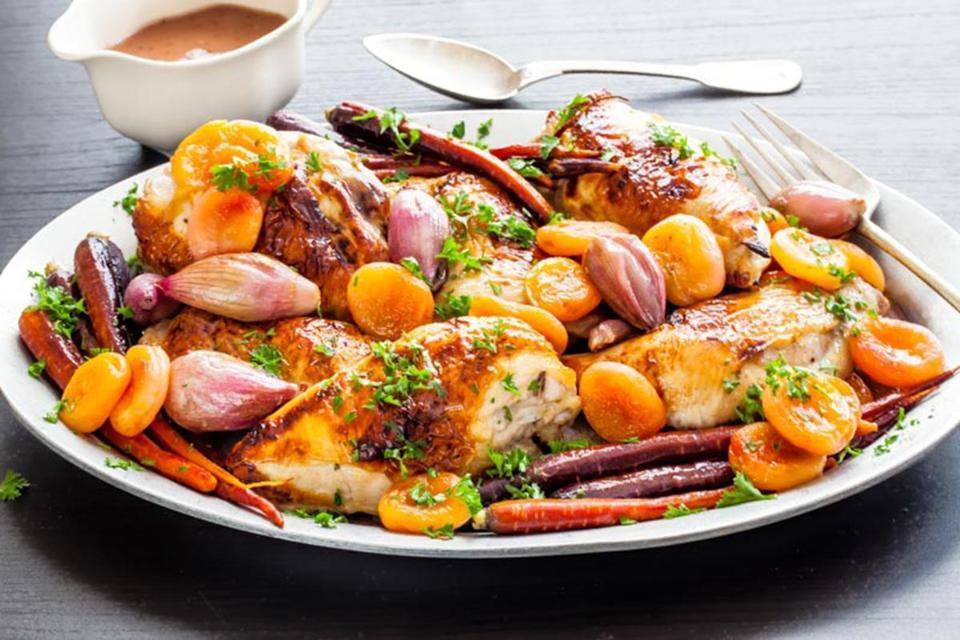 Don't have the time or energy to cook a huge meal for Rosh Hashanah? This recipe for a One-Pan Chicken Dinner from the Boston Globe has got to be the easiest holiday meal I've ever seen.
It contains a delicious mix of white and dark chicken pieces, shallots, carrots, honey, and apricots, along with various spices and braising liquids. Using standard orange carrots along with purples ones makes such a colorful plate.
If you're not an experienced cook, first time host, or otherwise nervous about cooking/entertaining, a one-pan meal is nearly foolproof and will significantly cut down on stress and chaos in the kitchen.