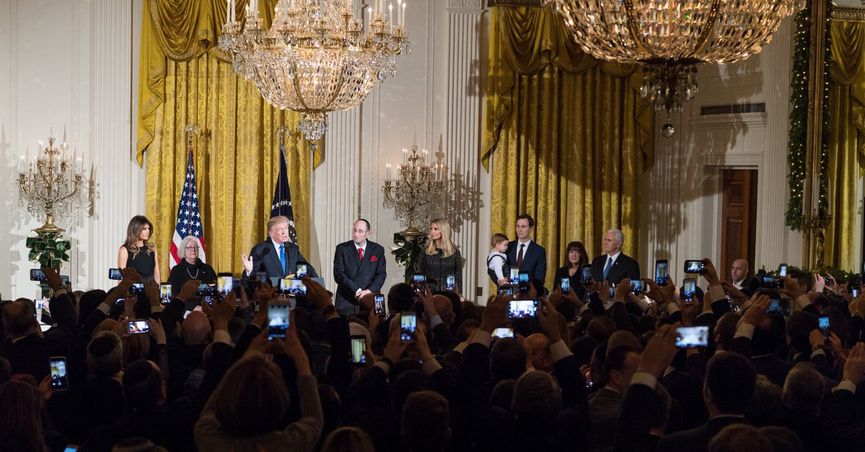 If you're hostile to President Trump, don't expect an invite to the White House Hanukkah party. According to this article, only 2 Jewish members of Congress were welcome and the rest, who were excluded, are understandably upset.
To be fair, this is not exclusive to the current administration, but I think it's obviously petty and partisan, and was done to punish critics. Regardless of being a Democrat or Republican, every Jewish member of Congress celebrates Hanukkah and I'm sure they all wanted to attend the party—whether they admit it or not.
One interesting note: the Vice President and Mrs. Pence attended. I am very impressed with the commitment and friendship that Pence continues to demonstrate towards the Jewish community. Christians who love Israel and support Zionism need to be recognized for their efforts.
If only Washington could move past the bickering and nonsense, we could really accomplish big things…