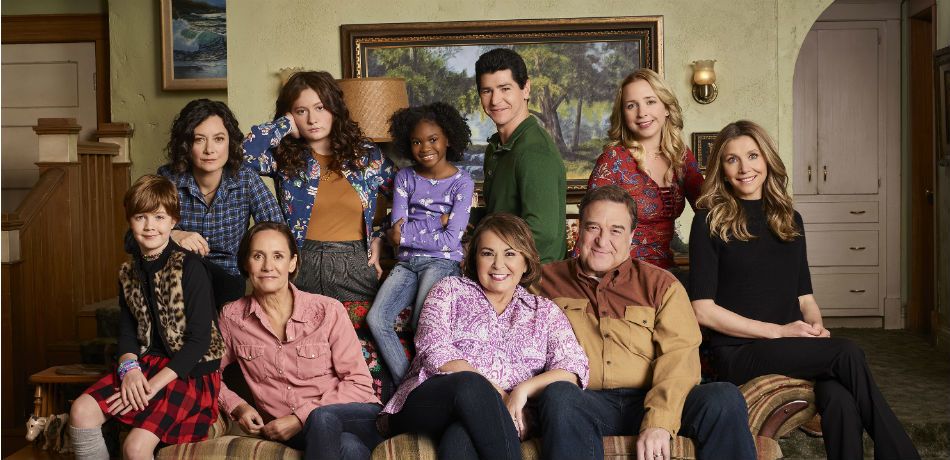 One of my least favorite shows from the '90's is being revived with a Roseanne reboot set to premiere in March. The reasons why I didn't enjoy it are many, but mainly because I found it very coarse and unpleasant viewing, with one controversial issue after another being pushed needlessly.
Sure enough, they're doing it again with the new show by creating a Connor grandchild that is trans gender (apparent in the above photo). According to a Kveller article:
"Darlene and David's 9-year-old non-binary son, Mark, is played by Ames McNamara…Mark wears girls' clothes…in order to start a dialogue around what being gender non-conforming is, according to writer and star Sara Gilbert."
I am not a bigot and I respect all people, but I truly do not believe a 9-year-old little child can be transgendered, gender non-conforming, or whatever it's being called this week. Most kids who are confused about this issue eventually grow out of it—up to 95%, according to numerous studies.
Encouraging a young boy to dress and act like a girl is mind-boggling. Some extremists want to push it even further, by introducing opposite hormones, hormone-blockers, and other types of medication to babies that are still growing! Talk about a very dangerous experiment for society. We have no idea what will happen to their brains in 10, 20, 50 years after the treatment. Also, let's not forget many folks who have transitioned are now going back to their original gender—by their own choosing.
If someone over 18 want to change genders, they are legally able to make the decision. Children are a totally different matter. By showing it on national TV and pretending it's a new type of acceptable behavior, is not only inappropriate, it's normalizing a lunatic fringe.
Young boys and young girls should not have their childhood innocence disrupted in such an unnecessary way. Can't we let kids be kids and stop embracing such scary agendas? Tolerance is a good thing, but it does have limitations. Respect for all, always, but let's not pretend insanity is healthy.