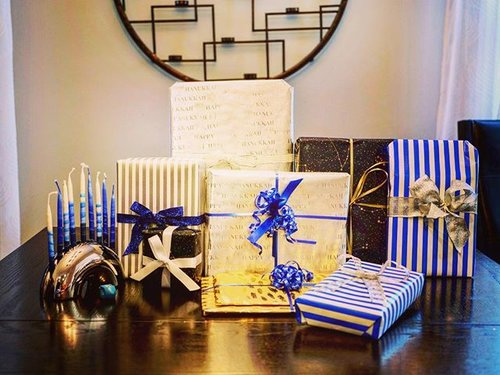 The eight special nights of Hanukkah deserve eight special gifts, especially when children are involved. Little ones look forward to this tradition so much, after all! In our family, we have always tried to do eight gifts, but it can be tough—selecting, buying, and wrapping these gifts takes a lot of time and effort! Sending them to friends and family who live out of town is even worse because shipping deadlines apply. Plus, it seems like every year there are more people I want to exchange gifts with, adding to the chaos.
As a busy working mom, it's difficult for me to add yet another thing to my list. I want to spend the holiday actually enjoying the festivities, not rushing around and missing out on precious memories. That's why I love to find products that make my life easier like Simply Hanukkah. Having also dealt with this common problem that every Jewish family faces, they've created the solution: a gift package that include 8 pre-wrapped, age appropriate Hanukkah gifts, gelt, a wooden dreidel, and a Hanukkah story, all delivered right to your door.
Packages are customized by age and gender, allowing you to select from these options:
Girls Gifts – Ages 2-3
Boys Gifts – Ages 2-3
Girls Gifts – Ages 4-7
Boys Gifts – Ages 4-6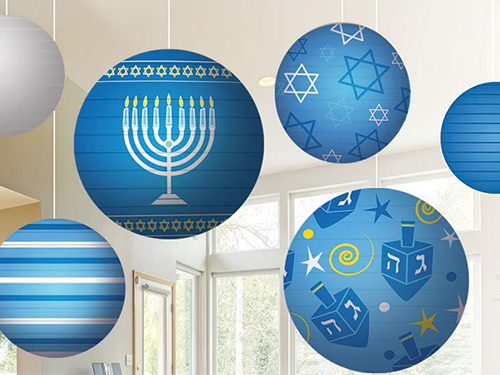 Every box is a beautiful collection of high quality gifts, coming from trusted brands like Disney, Melissa and Doug, Crayola, etc.
For those who want to make the occasion even more exciting, Simply Hanukkah offers a full line of decorations like tablewear, banners, lanterns, menorah, candles, and photo booth props.
The idea of not having to do anything except sit back and enjoy the fun, stress-free, is like a dream come true. I'm especially excited to send boxes to my sister's children who live in Florida. Instead of the one big box I usually send myself, they'll have 8 different surprises to look forward to now, without any effort on my part.
Celebrating the holiday has really never been easier. To find your ideal gift package, check out Simply Hanukkah's website and don't forget to follow them on Instagram.