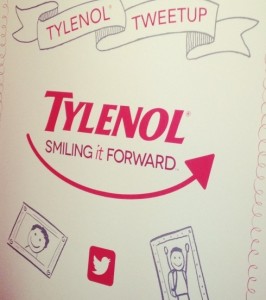 I had the opportunity to attend the #SmilingItForward Children's Tylenol TweetUp event in Boston (those of you who follow me on Twitter already know this, because I live tweeted throughout)!
Yesterday morning, the weather here in New England was terrible, but nothing could put a damper on my excitement. I grabbed a quick coffee and hit the road.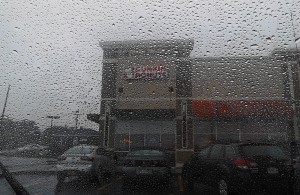 This incredible event was held at the W Hotel, which is located in the theater district. It's a remarkable 26-story glass tower building! I was directed to a conference area on the Mezzanine level, where the Bliss spa happens to be (I so wanted to check out the spa, but didn't get the chance).
Many other bloggers had already arrived and we all got a chance to meet each other and socialize a bit. It was so awesome to find other local bloggers. A big hello to Angela, Jessica, Keiko, Bev, and Phyllis! There were many others, too, whose names I am momentarily spacing on.
Everyone was eager to meet the featured speaker, Dr. Tanya Altmann. I had previously seen her on the Rachel Ray show, and I can assure you, she is even prettier and more charming than she appears on TV. As a pediatrician and a mom of 2 boys, plus another boy on the way, Dr. Tanya is a wealth of knowledge on children's issues.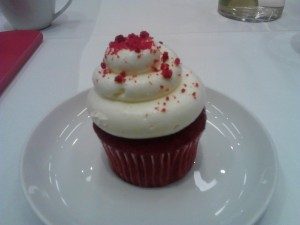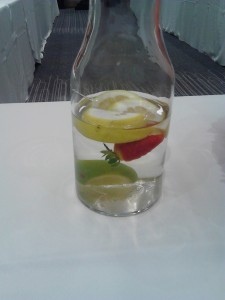 Before we sat down to a round-table discussion with Dr. Tanya, we were treated to a fantastic lunch and fruit water. There were so many options, it was hard to choose! Lots of delicious salads, corn chowder, roast beef and turkey sandwiches, lobster rolls, and chips. Dessert included red velvet cupcakes and macaroons.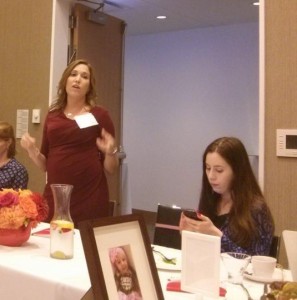 I felt so privileged to sit next to Dr. Tanya as she conducted a lively Q & A with many insights. I learned a lot about how to prevent colds and flu, how to get enough Vitamin D, how to make sure little ones are getting adequate sleep, and that clothing with SPF built in really does work. We even briefly got into the vaccine debate. Verdict from Dr. Tanya: Vaccines are safe and she encourages them for her patients and the general public.
Two hours have never flown by quicker! I honestly could've listened forever to all of these amazing women who are committed to helping children everywhere get access to quality, affordable healthcare.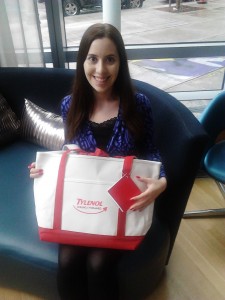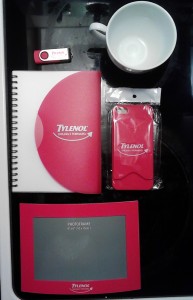 At the end of the event, Tylenol graciously provided goodie bags for every participant. Packaged inside a sturdy tote was a flash drive, a picture frame, a coffee cup, a mini notebook, and an IPhone case. Just terrific!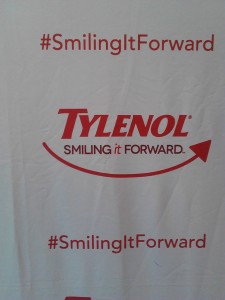 Would you also like to help this great cause? Share a picture of your child's smile with hashtag #SmilingItForward, and Tylenol will donate $1.00 to the Children's Health Fund, an organization that builds mobile medical clinics and provides services to children in need—something we can all support!