I was compensated for this post. It contains affiliate links and I will be compensated if you make a purchase after clicking them.
Love fashion and jewelry? Ever wanted to start a home-based business?
Becoming a Stella & Dot Stylist may be right for you. Here are a few reasons why it's ideal for busy moms who don't have time for traditional jobs:
You can be your own boss
You choose the hours; you call the shots. How much you work is up to you, with no minimum requirements. Work during naptime, during school hours, vacations, etc.
Earn income & freebies
Ok, I'll admit it: the freebies are the biggest incentive! Stylists can earn 25% – 35% commissions on sales, shop at a discount up to 50% off, AND score tons of products and perks.
Training & support
Starting a business can be overwhelming and scary. With Stella & Dot, help is always available. Join a community of strong and supportive women who want to see you succeed.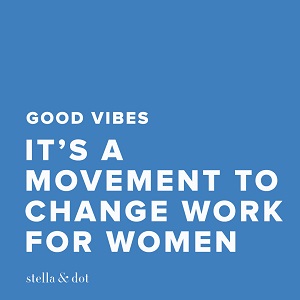 Curious how Stella & Dot works? There are 3 selling options:
One-on-one styling
Have a good sense of style? Help another lady to find the right accessory and take her outfit to the next level. Great for those who aren't super extroverted and do better outside large groups.
In-person trunk shows
Social Butterflies will love hosting small and large events. Most Stylists make the highest dollars per hour here, so if you're a "people person," try it.
Online trunk shows
Take the party online by collaborating with a friend. You provide the posts she can share with her network, and you both earn as they shop through your online boutique.
The cost to get started is only $99. Plus, anyone who signs up by 10/31 will receive $500.00 worth of FREE accessories. Become a Stella & Dot Stylist today.