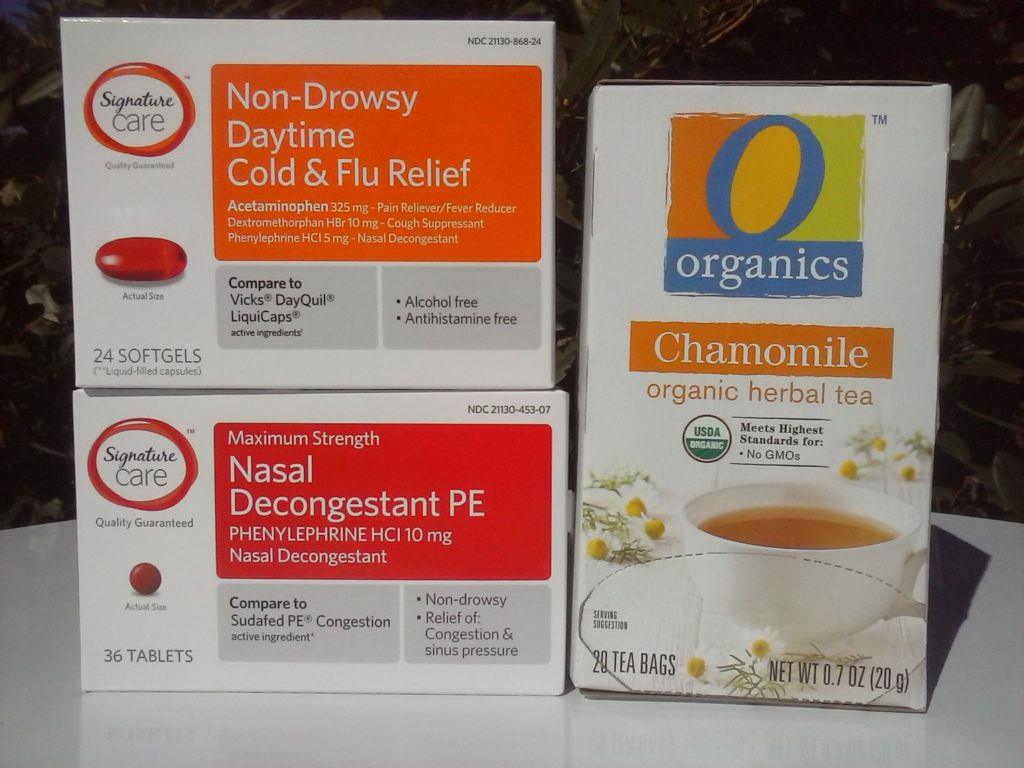 This is a sponsored post written by me on behalf of Shaw's Supermarkets. All opinions are my own.
Despite our best efforts to stay healthy, many of us will deal with a variety of illnesses during cold and flu season. It seems like this happens to my family every winter like clockwork no matter what I do!
Any time we get sick, I always end up buying a variety of stuff to ease those annoying symptoms like coughs, sore throats, and stuffed-up noses. We're all familiar with the national brands of over the counter medicine. I've bought those before, and while most of them work, they tend to be very expensive.
While shopping at my local grocery store here in New England, Shaw's Supermarkets, I was introduced to their exclusive line of Signature Care™ medicine.
Since I've shopped at Shaw's Supermarkets for over 30 years, I know that they're committed to providing the highest quality at a price that families can afford. We regularly enjoy their food and home products, which made me feel very comfortable giving their medicine a try.
These are the ones that worked best for me:
Signature Care Cold & Flu Liquid Daytime and Nighttime
Signature Care Cough Drops Honey Lemon
Signature Care Cold Medicine Nighttime Cherry
Signature Care Nasal Decongestant Tablets
Signature Care Cold/Flu Softgels Day/Night Combo Pack
Signature Care Cold/Flu Relief Softgels Daytime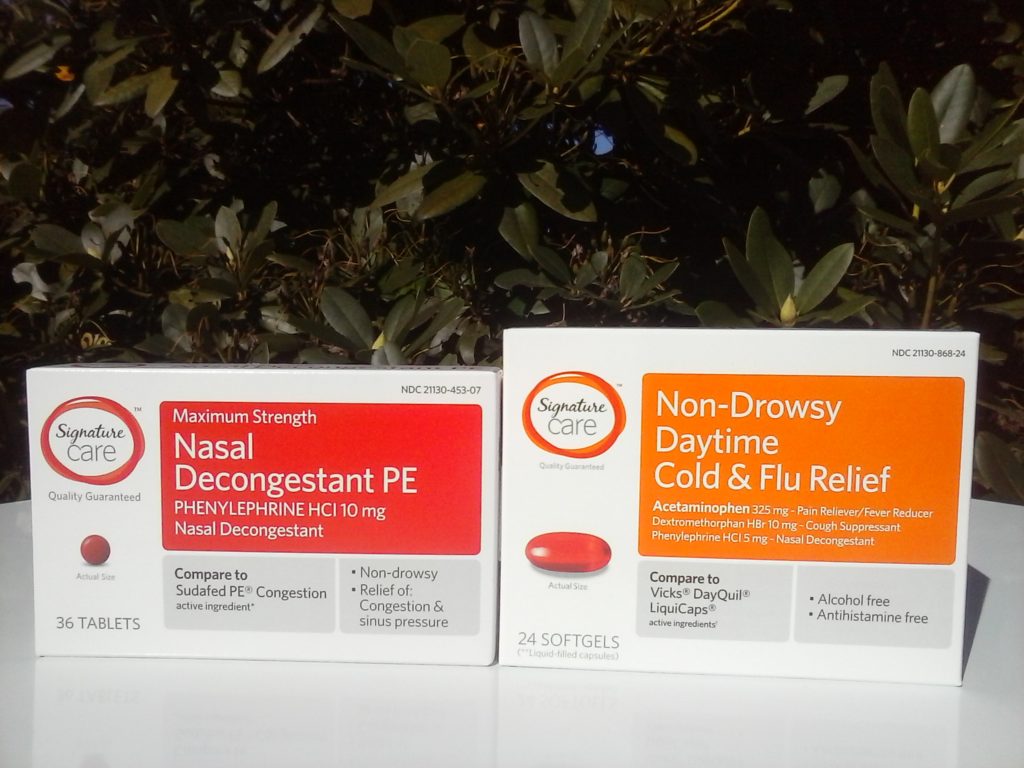 Not only did I find Signature Care to be much more affordable, it was every bit as effective as other brands I've used—same quality, same relief, but at a better value.
That makes sense because Signature Care products contain the same active ingredients and are subject to the same manufacturing standards mandated by the FDA as national brands.
I also like knowing that Signature Care products are pharmacist recommended and each one comes with a 100% satisfaction guaranteed or your money back promise.
Along with the medicine, I also make a wellness drink that helps to ease cold and flu symptoms. Packed with tea, fresh fruit, and fresh herbs and spices, it boosts immunity and offers other health benefits.
I start with 3 cups of water in a pot. Once it boils, I add 3 Chamomile O Organics® tea bags, the juice of two oranges, a large piece of sliced ginger, and a raw garlic clove. Take it off the heat and allow it to steep for an hour, covered.
It can then be used hot or cold, and has a refreshing flavor that's yummy year-round, not just when you're feeling under the weather. Those who prefer a sweeter drink can add a little O Organics Stevia. (Not only does it taste great, it has zero calories!)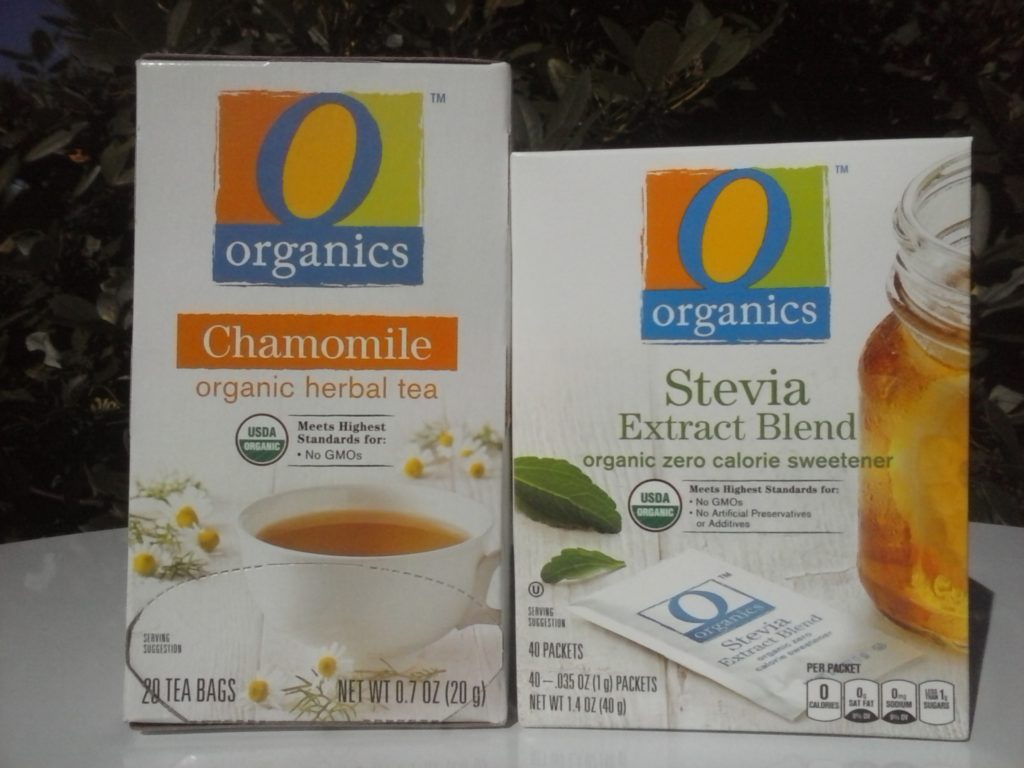 Cold and flu season may be tough, but finding the right products to fight illness is easy when you shop at Shaw's Supermarkets. They offer everything my family needs in each one of their well stocked, super-clean stores.
Don't have a Shaw's Supermarket near you? Signature Care products can be found at all Albertsons Companies family of stores, including Safeway, ACME Markets, Jewel-Osco, Vons, Pavilions, Randalls, Tom Thumb, Star Market, United Supermarkets, Market Street, Albertsons Market and Carrs/Safeway.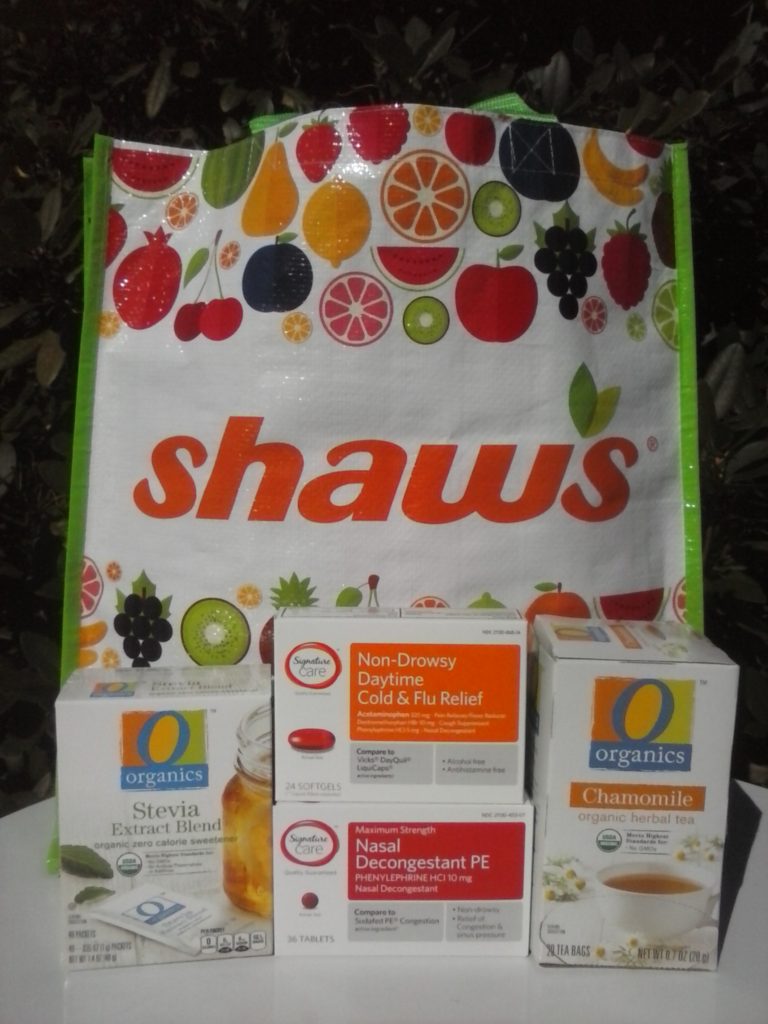 This is a sponsored post written by me on behalf of Shaw's Supermarkets. All opinions are my own.