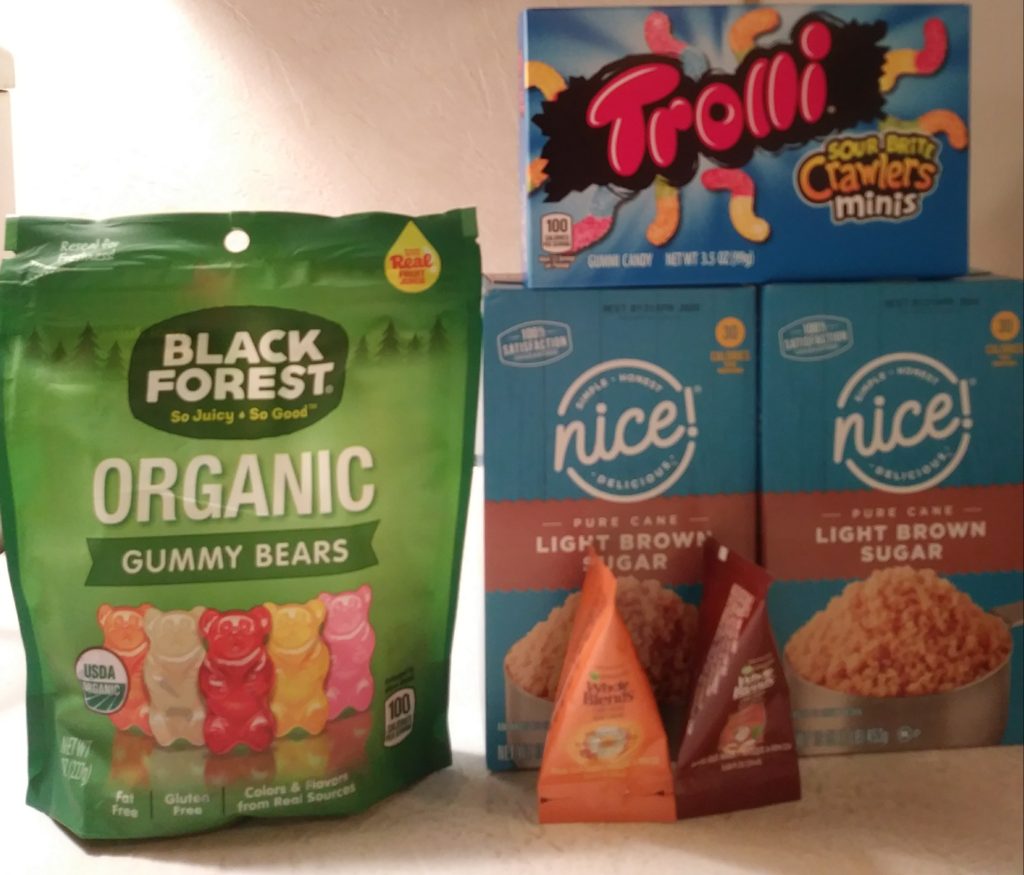 Welcome to another edition of Super Savings Saturday.
It's 92 degrees and I feel ready to melt. Extreme heat and humidity aggravate my asthma and allergies, and also make me extremely lethargic. I've spent the past two days—since the heatwave started—moaning and groaning. Temperatures aren't predicted to break until next Saturday, so it's going to be a long wait.
On the shopping front, there were so many freebies and cheapies. Holidays are normally a great time to stock up and July 4 never disappoints, with every type of BBQ favorite on sale. I hit every store on my list except for Shaws. Their ad runs Friday-Thursday, so I'll wrap that into next week's Super Savings Saturday.
Walgreens:
Remember that brown sugar I was chasing last week? I found it, and a lot more.
2 Nice light brown sugar, sale price $1.29. I used 2 $1.00 store coupons. Total: $0.29 each!
Trolli candy, sale price $0.99. Total: $0.99 plus $0.99 Register Reward.
Black Forest gummy bears, sale price $1.99. Total: $1.99 plus $0.99 Register Reward.
Walmart:
2 Garnier Whole Blends hair masks, regular price $1.50. I used two $2.00 manufacturer's coupons. Total: Free plus overage!
Hannaford:
Split chicken breast, sale price $0.99/Lb. Total: $18.89. (Huge stock up for the freezer. I portion 3 breasts per Ziploc with added marinade and it works out perfectly.)
Sirloin steak tips, sale price $4.77/LB. Total: $14.72. (Admittedly a splurge, but very tasty.)
Have you used any coupons lately?