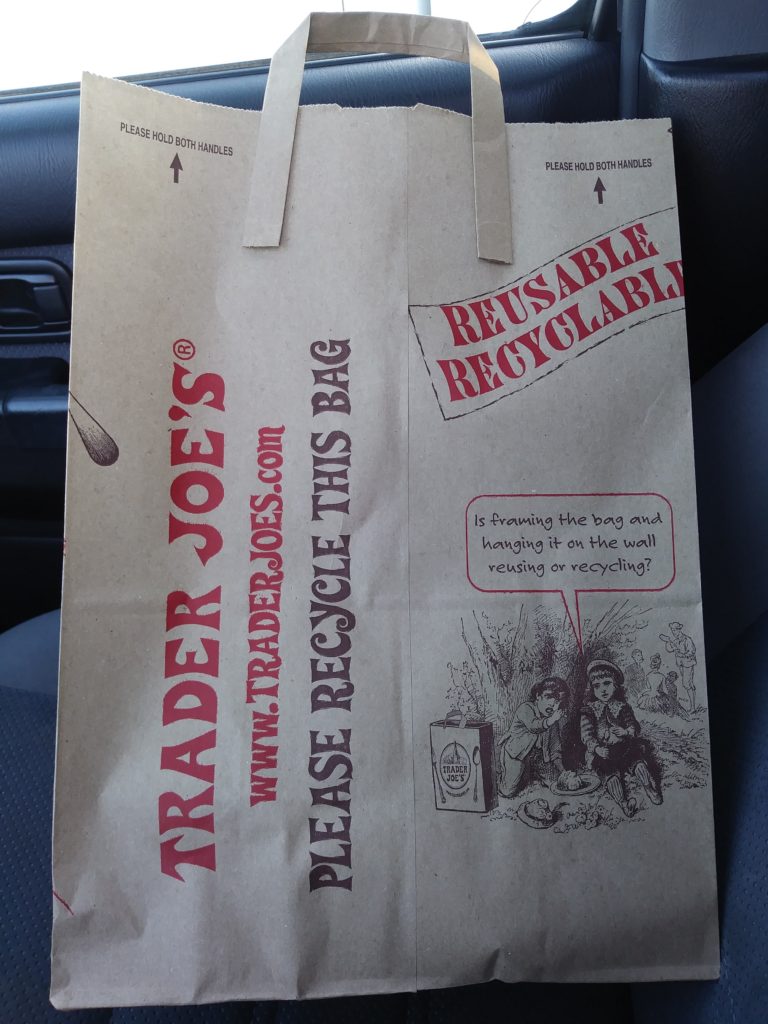 Finding Kosher beef outside of a metro area can be a challenge. There are no specialty butcher shops and regular grocery stores don't carry it. Prior to Trader Joe's coming to town about 3 years ago, if we wanted it, we had to drive an hour to Boston. Now, it's readily available.
If you have a hard time locating it, too, check out Trader Joe's meat department. Not every location carries it, but most do. At mine, I found 4 different cuts—brisket, stew meat, ribeye and ground beef.
The brand, which is certified Glatt Kosher, is Teva, and has good reviews. Of course, taste isn't universal, so I figured after 2 or 3 pounds, I'd make up my mind. 😉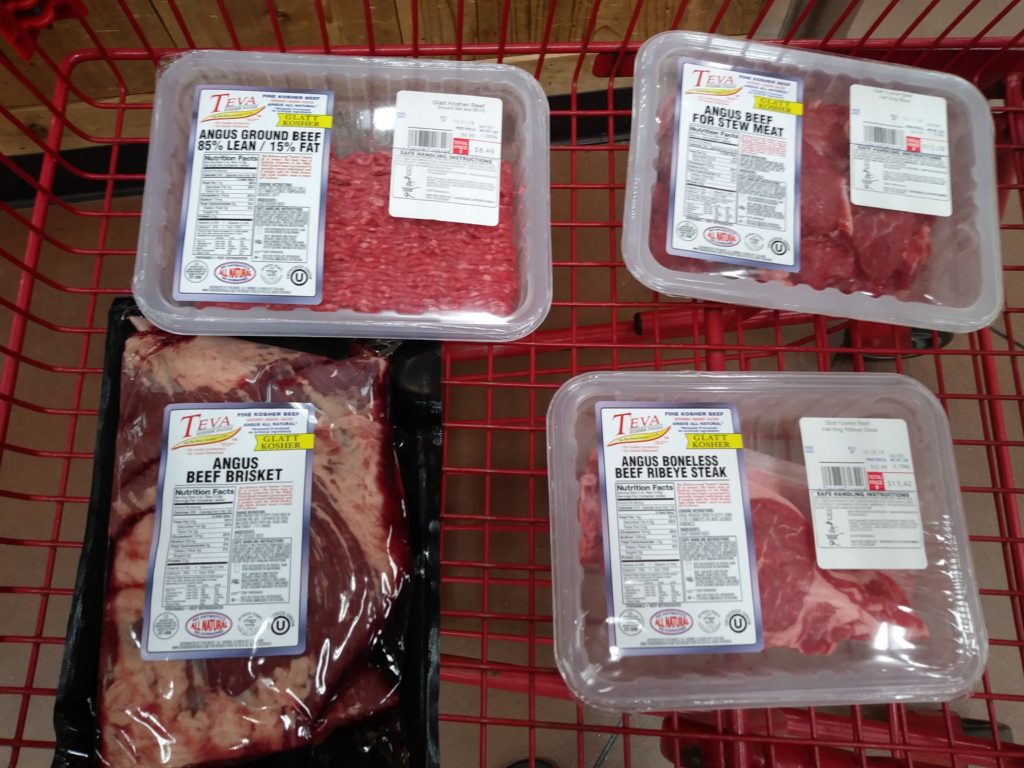 Cost-wise, it's comparative to other Kosher brands, which is usually twice the price of conventional meat. Here's the breakdown:
Stew Beef – $9.99/Lb.
Ground Beef – $8.49/Lb.
Ribeye – $16.99/Lb.
Brisket – $10.99/Lb.
Since we were having an unseasonably warm day today—85 degrees!—I dragged out the grill and got cooking. The ground beef was turned into burgers and the steaks were cooked plain.
It's hard to ruin a meat feast and these goodies did not disappoint. Everything came out tender and delicious. (I won't say "juicy" because I prefer everything cooked well done.) Some Kosher meat can be excessively salty. I did not notice anything like that, just a good overall consistency and flavor.
After such a hearty lunch, I wasn't in the mood for more meat at dinner. The stew beef is presently in the crockpot, along with potatoes and carrots and will be on the menu tomorrow. From the look and smell, it should be equally good.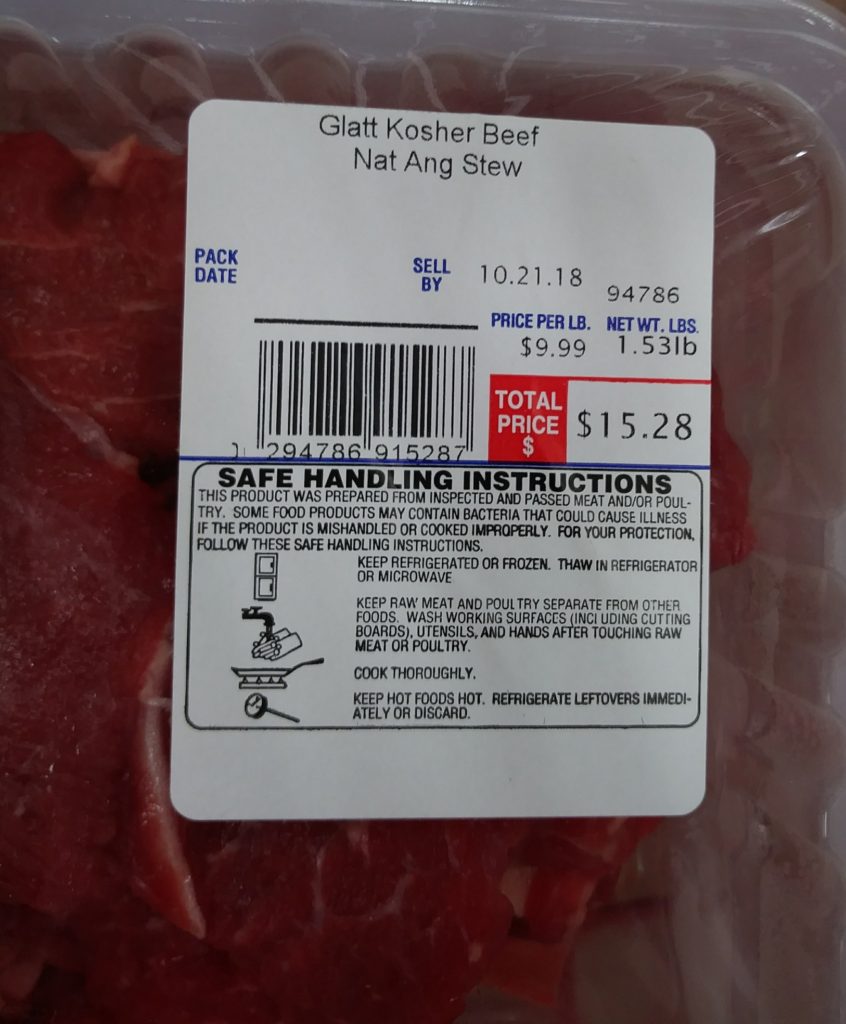 And, the brisket, which is my favorite cut of all, went into the freezer. When we're ready to eat it, I will make Atlanta Brisket, either for Shabbos or we'll save it for Hanukkah. (Brisket is my special occasion choice.)
Due to the high cost, we eat a lot more conventional meat, but for those who keep strictly Kosher or who want something extra nice, I can recommend Trader Joe's beef selection. This is definitely a 5-star product.
Have you tried Trader Joe's Kosher food?