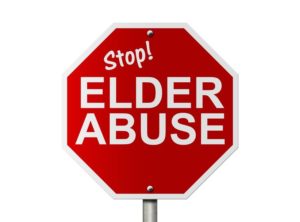 A Jewish nursing home in the Bronx was targeted on Saturday by a truly deranged individual. Under the pretense of needing a bathroom, this lunatic was allowed access to the home. Once inside, he entered a room and tried to rob the 84-year-old resident, screaming anti-Semitic slurs and hitting him with a fire extinguisher! When he didn't receive any money from the obviously bewildered and frightened victim, he proceeded to trash the room while smoking drugs.
Police have no idea if the victim was targeted specifically or caught up in a random attack. Either way, it's extremely troubling! The elderly are one of the most vulnerable communities and deserve special care. I think anyone who would beat a senior citizen and try to rob them deserves the harshest sentence allowed by law because they are clearly a threat to the public.
Blame is being put on the security guard who let him in, but I don't think that's entirely fair. Many residents in nursing homes sit alone, day after day, with no company at all. Visitors are encouraged and while security is obviously important, we don't want to put up unnecessary barriers. It's hard to predict this type of event, when the average mind could never, ever conceive of such hatred and violence.
Very sad situation!